Review: Honest and Explicitly Modern – Beautiful Something
Brian Sheppard stars in Beautiful Something, screening at Outfest tonight.
With the recent Supreme Court decision legalizing gay marriage throughout the United States, images of happy, well-adjusted gay couples have dominated the news. None of these couples could have starred in Beautiful Something, a drama centering around several gay men looking for romantic and sexual fulfillment yet frequently failing to achieve their goals.
The film, directed by Joseph Graham, stars Brian Sheppard as Brian, a 30-something gay writer who had success with his initial novel yet has failed to live up to his potential. He has various sexual encounters with other gay men throughout Philadelphia, most notably the young, hunky Jim (Zach Ryan). The film is not just an excuse to show off just how much time Ryan spends in the gym, with significant supporting roles for gay characters of various ages and body types.
Like many gay-focused films, this is an explicitly sexual film that uses its love scenes to further its characters and demonstrate their emotional state. In an era where sexuality on film is generally limited to modernized bodice-rippers like Fifty Shades of Gray or winking comedies like Magic Mike XXL, Beautiful Something deserves credit for dealing with its subject both honestly and explicitly at the same time.
While taking its cue from other gay films, Beautiful Something is explicitly modern. It shares similarities with the AIDS dramas and homophobia-centered films that dominated gay cinema for decades, but places its characters in the modern world where both are still present but not concerns that dominate a person's life. Neither the camp cattiness of The Boys in the Band nor the constant tragedy of Longtime Companion apply here. Even with a cast that spans several generations, this is a gay movie made for the age of Grindr.
Beautiful Something straddles that difficult line between showing its gay characters as either pitiful victims or the idealized couples who have dominated the coverage of the marriage equality movement. By treating these people as real, flawed humans, Beautiful Something finds in its characters something beautiful.
———————————————————-


Beautiful Something


Reel Goode Productions


Screening at Outfest July 16 at 9:30 p.m. at DGA Theater Complex
3 Stars
Films are rated on a scale of 5 stars (must-see), 4 stars (exceptional), 3 stars (solid), 2 stars (average) and 1 star (unworthy).
Video Slider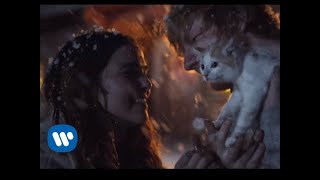 Win Tickets to See Ed Sheeran at the Rose Bowl
Ed Sheeran is back in Los Angeles, and your chance to see him perform is at the Rose Bowl in Pasadena on Saturday, Aug. 18. We are giving away complimentary tickets to the show. For a chance to enter to win, email us at info@lol-la.com with "Ed Sheeran" in the subject line and tell us why you would like to go.