Review: Horror/Thriller Havenhurst Is the Ultimate Tough Love for Addicts
Julie Benz investigates mysterious evictions in Havenhurst.
Some addicts face the harrowing daily struggle between trying to get clean or dying from their addiction. The new thriller Havenhurst puts a cinematic spin on the life-or-death stakes of addiction. In Carrie, the bullies – along with everyone else –  were punished after their cruel prank. In the slasher-crazed '80s, hard-partying, sexed-up teenage victims were all the rage. The victims in Se7en were punished for violating one of the seven deadly sins. It was even mentioned in Scream that to survive a horror movie, you shouldn't drink, do drugs or have sex. In Havenhurst, the victims are recovering addicts who relapse.
After leaving rehab, Jackie ("Dexter's" Julie Benz) is determined to stay on the straight-and-narrow after her alcoholism led to the death of her daughter. She's even more determined to find out what happened to recovery buddy Danielle (Danielle Harris), who seemingly vanished without a trace — and whose same apartment Jackie gets assigned in an eerie "coincidence." Havenhurst's den mother is Eleanor (Fionnula Flannagan), who claims her philanthropy is to help addicts "stay sober and lead a good life." If they fail to do so, however, they get, um, "evicted."
Facing eviction is a scary enough of a fate in and of itself. I'm not spoiling anything by saying that the opening scene "eviction" of Danielle and her boyfriend is far scarier than any bank or landlord could hopefully concoct. Similar fates await other tenants who backslide, including a not-so-ex-prostitute (Jennifer Blanc) and the cruel foster parents (Dendrie Taylor, Toby Huss) of Sarah (Belle Shouse) with whom Jackie takes a maternally protective shine. Meanwhile, Eleanor claims to have no idea where Danielle went.
With police-detective friend Tim (Josh Stamberg) helping her out on the DL, Jackie snoops around Havenhurst, and what she finds looks more and more suspicious — particularly once she starts hearing the screams of adjacent neighbors, who are never heard of or seen again after receiving their "eviction" notices. It all leads to revelations involving secret surveillance cameras, hidden passages, a deep dungeon and a serial-killer backstory that Jackie and Sarah uncover in the film's climax.
The filmmakers evoke the tone of Rosemary's Baby and, more recently, the moody Jennifer Connelly 2005 thriller, Dark Water. Like those movies, the large apartment building in Havenhurst feels claustrophobic, much like the stranglehold of addiction. If you aren't an addict, Havenhurst will make you feel thankful for your life choices. If you are, Havenhurst might be the intervention you need to kick your deadly (in more ways than one) habit.
———————————————————-
Havenhurst
Brainstorm Media/Twisted Pictures
Now in theaters
3 Stars
Films are rated on a scale of 5 stars (must-see), 4 stars (exceptional), 3 stars (solid), 2 stars (average) and 1 star (unworthy).
Video Slider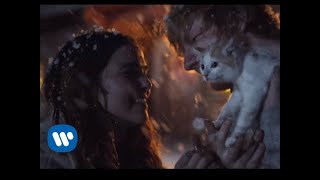 Win Tickets to See Ed Sheeran at the Rose Bowl
Ed Sheeran is back in Los Angeles, and your chance to see him perform is at the Rose Bowl in Pasadena on Saturday, Aug. 18. We are giving away complimentary tickets to the show. For a chance to enter to win, email us at info@lol-la.com with "Ed Sheeran" in the subject line and tell us why you would like to go.