Review: Inspector Caps Off Incredible Night at Dance Ska L.A.
Inspector are an incredible live act.
Sometimes music shows or festivals are given flashy, hyperbolic names to hype them up. But with Dance Ska L.A., which happened this Saturday at Union Nightclub in Los Angeles, the name couldn't be more fitting. There was nonstop dancing (two big moshpits for most of the night), the lineup was filled with great ska bands, from ska veterans to up-and-comers, and it was very "L.A.," as the lineup boasted some of the very best ska bands Los Angeles has to offer. 
Right from the opening acts, as bands like Major League Skankers and Dskarados were on stage, the dancing began and did't stop until headliners, Inspector, closed out the night hours later. 
Then came Matamoska and Profesor Galactico, two acts representing the classic and contemporary sounds of L.A.ska. With songs like "Que Pex!" and "Beer Goggles," Matamoska have been playing their trade in the scene since 2000, when they formed "in a bedroom in Montebello." For his part, Watts native Profesor Galactico, has only a few years under his belt, but his songs "Que Pex!" and "Juego de Ajedrez" took the energy to another level. Other L.A. veterans, Viernes 13, did what they've been doing best for years by bringing the house down with crowd favorites, "Pierdete Chica" and "Lagrimas de Agave," and then set the stage for the main course. 
Prior to Inspector hitting the stage there was a prolonged break, in which you'd expect the energy level to come down a bit due to the fact that a four-hour dance marathon had just happened. But as soon as the Monterrey, Mexico-based band came on, it was clear they took their role as headliners seriously. Lead singer Big Javy was arguably the highlight performer of the night, showing off his gifted voice every chance he had. They are an incredible live act, the type you could watch every time they're in town and never get tired of. You couldn't have asked for a better way to cap off a great night of music in Los Angeles. It was the perfect marriage of great performances and great energy from the fans. 
The one thing that put a damper on the night, however, was the condition inside of the aging venue. Any time you go to a concert at an indoor venue – especially a concert with a moshpit – it's a given that it's going to be a little hot and stuffy. But this was different. The venue felt like it was overcrowded, and the few windows that were there were shut, leaving virtually no type of ventilation. 
Video Slider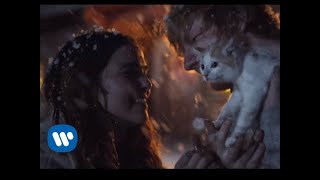 Win Tickets to See Ed Sheeran at the Rose Bowl
Ed Sheeran is back in Los Angeles, and your chance to see him perform is at the Rose Bowl in Pasadena on Saturday, Aug. 18. We are giving away complimentary tickets to the show. For a chance to enter to win, email us at info@lol-la.com with "Ed Sheeran" in the subject line and tell us why you would like to go.