Review: Jewel Toned Changes the Rules of Shapewear
Jewel Toned's best-selling item, the Major Mini Dress, does a great job of comfortably keeping everything flat.
Earlier, we gave you a Q&A with Jewel Toned shapewear founder, Rachael McCrary. Now, it's time for my favorite part, giving you the product details and reviews. If you didn't catch the Q&A, you can read it here: lol-la.com/jewel-toned-shapewear-a-girls-best-friend.
Basically, McCrary was inspired to create Jewel Toned for women like herself and her friends who hated the typical shape wear. She started the brand in 2013 and has since set out to change the rules. The team behind Jewel Toned believe that you should "create your own style."
I've always liked the idea of shapewear, but frankly, I could never get over how terribly uncomfortable it was. I tried to, but I like breathing too much. If you've ever attempted to wear these garments, you know what I mean.
The pieces I have are the Major Mini Dress, the Contour Hourglass Dress and the Out All Night Mini. I decided to go with medium for each garment. Realistically, I should've picked small, but I can make it work.
When you visit shopjeweltoned.com, there are numerous items to choose from. Each gives you a brief description, ideas of how to wear the piece, reviews and a size guide.
The items arrived quickly and most importantly, came in the most adorable packaging. Yes, I'm a sucker for cute things. Everything came in it's own black floral box.
Let's start off with the Major Mini Dress. I chose to go with both the black and 'Red My Mind.'  When I first took the LBD out of its package, I looked at it suspiciously thinking, "This thing is going to be way too tight." I was somewhere in between being wrong and right. The dress is tight, but not in the uncomfortable sense. I can definitely feel it keeping everything flat and doing its job in general. I'm 5 foot even. I'm an inch shorter than the Olsen twins, and a few inches away from being one of the characters from The Hobbit. It's a slippery slope.
For me, these dresses hit below the knee, at least a good two inches. The Major Mini Dress is Jewel Toned's best-selling dress and features adjustable/removable straps, removable foam cups. and a built in bra. It's made of 88-percent nylon and 12-percent spandex, giving it enough stretch to make it comfortable while it flatters your figure.
It's available in black, green and red and retails for $44. The sizes range from small, medium, large and extra large.
Next is the Out All Night Mini. The royal blue, high-waisted skirt is priced at $33. It (on me) falls above the knee. I'm not a huge fan of skirts as I usually stick to dresses, but I was pleasantly surprised at how comfortable it was. The skirt is seamless and features a lace trim for an added touch. I would have no trouble wearing this out on its own, but like every item from the brand, you can layer it and wear it as a slip. It's made out of 92-percent nylon and 8-percent spandex and can be purchased in medium, large or extra large.
Last but not least is the Contour Hourglass Dress. While the Major Mini Dress is the best-selling, this one is hands down my go-to dress. Initially, I was expecting the worst when I tried this on. I loved the black-and-blue color combination and racerback design, but I was convinced it would be far too tight and would cling to any unflattering part. So I tried it on, ready to change back into my pjs and continue my TV binge.
Imagine my surprise when the dress fit, perfectly. It lived up to its name. It gave me an hourglass figure, and I didn't have to hold my breathe or suck anything in.
The Contour Hourglass Dress is my favorite. I love it and wish it came in every color possible. It actually made me want to leave my "Buffy the Vampire Slayer" marathon (don't judge me), and go out. Basically, I just wanted people to see me in my new dress.
It retails for $44 and is 66-percent nylon, 26-percent polyester and 8-percent spandex. It comes in size small, medium, large and extra large. For you shorter girls, the dress is just the right length. It's a good three or four inches above the knee.
If you're looking for something that will flatter your figure, stop looking. It's Jewel Toned. Not only are all of the pieces insanely comfortable, they really do keep everything in place. It's not a gimmick, it just works. And that's coming from someone who is skeptical of most claims, whether it's regarding clothing or cosmetics, or claims from questionable significant others.
I've said it before, but I'll say it again: Jewel Toned is your new best friend.
For more information, visit shopjeweltoned.com.
Video Slider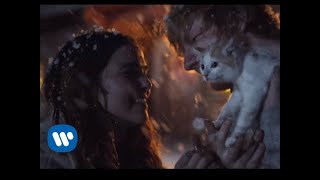 Win Tickets to See Ed Sheeran at the Rose Bowl
Ed Sheeran is back in Los Angeles, and your chance to see him perform is at the Rose Bowl in Pasadena on Saturday, Aug. 18. We are giving away complimentary tickets to the show. For a chance to enter to win, email us at info@lol-la.com with "Ed Sheeran" in the subject line and tell us why you would like to go.