Review: John Wick: Chapter 2 Doesn't Sell Fans Short
Keanu Reeves stars as John Wick in John Wick: Chapter 2 (Niko Tavernise)
Nothing compares to a good revenge-driven movie series, such as the action-packed John Wick series. Keanu Reeves returns with an incredible performance in the sequel to John Wick, John Wick: Chapter 2.
If you didn't see the first movie in the series, I will give you a short recap. John Wick (Keanu Reeves), a retired hit man, also known as Baba Yaga (Boogey Man), is brought back into the game. John Wick is set off after the son of a Russian mobster kills his dog and steals his car just a few days after his wife dies. The movie unfolds into an hour-long revenge sequence of Reeves killing many men in many creative, bloody ways.
The continuation of John Wick in Chapter 2 has a similar but extremely different plot. The film picks up immediately after the first one: Wick, still bloody and bruised from the first movie, is approached by a man from his past. The man is there to collect on a marker, forcing Wick once again out of retirement to honor this favor. This mark sets forth a series of events that leads to a hit being put out on Wick's head. Now, imagine a movie where the best hit man in the world is being hunted by every other hit man throughout lower Manhattan, one of these hit men being famous rapper Common. Add a shit ton of blood, loud gunshots and an extremely long staircase, and you have John Wick: Chapter 2.
When sequels come out, I am always very skeptical of how the film will turn out. John Wick: Chapter 2 isn't over the top, and it doesn't sell short. It is just perfect. The film is full of the type of action you would expect from the follow-up to the first of the series. They give you Keanu, one gun and two fists. The rest is self-explanatory.
With a film series built around the concept of revenge, there is only so far you can go with it. To our surprise, this film seems to be leaving itself open for a Chapter 3. Who knows? At this rate, they may even be able to do a Chapter 4, 5 and 6. The film was so incredible I may end up having to see the film another three times this weekend.
Lastly, I want to remind you: John Wick once killed three men in a bar with a pencil. A freaking pencil!
———————————————————-
John Wick: Chapter 2
Summit Entertainment
Now in theaters
5 Stars
Films are rated on a scale of 5 stars (must-see), 4 stars (exceptional), 3 stars (solid), 2 stars (average) and 1 star (unworthy).
Video Slider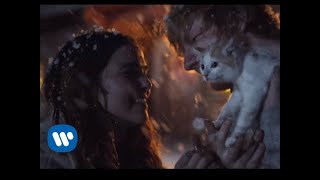 Win Tickets to See Ed Sheeran at the Rose Bowl
Ed Sheeran is back in Los Angeles, and your chance to see him perform is at the Rose Bowl in Pasadena on Saturday, Aug. 18. We are giving away complimentary tickets to the show. For a chance to enter to win, email us at info@lol-la.com with "Ed Sheeran" in the subject line and tell us why you would like to go.