Review: Kingsman: The Golden Circle Is Tremendously Fun
Taron Egerton stars in Kingsman: The Golden Circle. (Giles Keyte/Twentieth Century Fox)
It would be imprecise to call Kingsman: The Golden Circle, the sequel to the surprise 2014 hit, a popcorn movie. A cotton candy movie seems more descriptive, perhaps, since the film is pure confection. It has a single-minded devotion to entertaining the audience with no pretensions of anything more. It is the cinematic equivalent of the most empty calories, filled with implausible plot twists, unnecessary winking at the audience and shameless moments of pandering. In other words, this movie is tremendously fun.
Kingsman: The Golden Circle once again returns to the story of Eggsy (Taron Egerton), the former London chav who was trained to join a society of English secret agents masquerading as tailors. When the Kingsman facilities are destroyed by a former trainee thought to have been killed during the first film (Edward Holcroft), Eggsy and the one remaining Kingsman, Merlin (Mark Strong), travel to the United States to enlist the help of the Statesmen, their American counterparts. There they discover that Eggsy's mentor Harry Hart (Colin Firth), thought to be murdered, survived the gunshot wound to his face but now suffers from amnesia.
That Harry Hart is actually alive might normally be considered a spoiler, but Fox put Colin Firth's name and face on the billboards and trailers. The game has been given away.
Eggsy and Hart face the latest threat to the world, Poppy Adams (Julianne Moore), the cheerful leader of a drug cartel who has developed a scheme to force the world to legalize all of the illegal narcotics she distributes. Joining Eggsy, Harry and Merlin are a team of American agents (Channing Tatum, Pedro Pascal and Halle Berry) under the direction of Hart's stateside equivalent (Jeff Bridges).
This movie is, as is apparent from its cast list, overstuffed, and this is without mentioning that Elton John has a pretty significant role. It not only brings two cast members from the first film back from the dead, it brings back the Swedish princess Eggsy rescued in the first film and introduces so many new characters that two of the three Oscar-winning additions (Berry and Bridges) have barely more than cameos.
There is an overabundance of talent in a lightweight film that hardly merits it, which would be more of a problem if all of the actors didn't bring their particular charms to their respective roles. None of the actors who play the Statesmen feel essential, but then again, nothing about the movie is meant for that. It is meant to entertain, and that it does.
There are a few explanations for why Kingsman: The Golden Circle is so appealing. One is that the films are simply ludicrous and all the more charming for it. They take the trappings of the old Bond films and make them even more fantastic. Just as the Daniel Craig-era Bond has become more grounded in reality, this series comes along and utterly divorces the spy thriller from any sense of realism. This is as much of a cartoon as anything Disney Animation has released and is transparent about it.
The other explanation is the utter charm of its leads. No current actor plays dapper better than Firth, who makes the most of his star turn. And Egerton, with his compact, gymnast's build and baby-faced innocence, brings a playfulness to the role. He feels like a kid playing dress-up in his fancy-tailored suits while still selling the physicality of the role. Egerton, even more than the first film where his character was required to be needlessly combative, is a charmer.
But the charm of the series might come down to the fact that it is unafraid to be tacky and disreputable. The film will do anything for a laugh or a cheer in a way that would likely shock the risk-averse minds behind most big-budget franchises. So much of Kingsman: The Golden Circle would fall apart on closer dissection (The film is not quite sure whether its message about drug usage is more Nancy Reagan or Lindsay Lohan.), but it hardly seems worth it to engage in deep analysis for a film so eager to please and entertain. This is pure entertainment, cinematic junk food that is nearly impossible to resist.
———————————————————-
Kingsman: The Golden Circle
Twentieth Century Fox
Now in theaters
3 Stars
Films are rated on a scale of 5 stars (must-see), 4 stars (exceptional), 3 stars (solid), 2 stars (average) and 1 star (unworthy).
Video Slider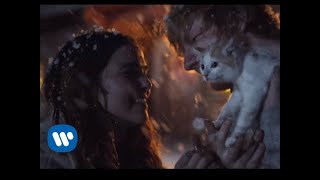 Win Tickets to See Ed Sheeran at the Rose Bowl
Ed Sheeran is back in Los Angeles, and your chance to see him perform is at the Rose Bowl in Pasadena on Saturday, Aug. 18. We are giving away complimentary tickets to the show. For a chance to enter to win, email us at info@lol-la.com with "Ed Sheeran" in the subject line and tell us why you would like to go.