Review: A Magnificent Concert by Polish Tenor Piotr Beczala at the Broad Stage
Tenor Piotr Beczala gave an out-of-this-world performance at the Broad Stage Monday night.
As a young Latino kid growing up in Inglewood, Calif., I had no idea what the artform of opera was all about. But in a weird way I did know. It was those early Warner Bros. "Merrie Melodies" cartoons on Saturday mornings that taught me, and even children today, about classical music and opera. It was not until I saw L.A. Opera's production of Tristan un Isolde with stage design and costumes by iconic English, LGBTQ artist/activist David Hockney in 1987, though, that I fell head over heels in love with live opera performances.
Fast forward to Monday, Dec. 12 at the Broad Stage at the Santa Monica Performing Arts Center, and there goes cupid hitting me again with another "I love opera" arrow. This time, it was the voice and artistry of polish tenor Piotr Beczala that had me swooning.
Born in the southern village of Czechowice-Dziedzice, Poland, Beczala has graced the stages of most of the major stages around the world, including those at Zurich Opera (Switzerland), Royal Opera House (England), La Scala (Italy) and the Met (USA) just to name a few.
The evening's first half of the program was made up mostly of Italian composer Giuseppe Verdi's work, and it began with maestro Marco Boemi leading the talented orchestra of local musicians in the overture of opera Nabucco. A passionate, regal rendition, it featured some excellent contributions by the brass and woodwind sections.
Making his entrance in an elegant black, tailed tuxedo with white shirt and bow tie, Beczala began his set with "De' miei bollenti spiriti" from La Traviata, which introduced the audience to his rich, warm voice from the middle tenor range. This was followed by "Celeste Aida" from Aida, which brought out more of his power and confidence along with rich, long-held high notes.
A wonderful and melodic rendition of "Quando le sere al placido" from Luisa Miller saw Beczala looking more relaxed and emphasizing his acting skills while getting a delicate, subtle backing from the orchestra that held some silent seconds in order to highlight further his impeccable voice. This was followed by the orchestra's outstanding interpretation of the overture from opera "La forza del destino" which got great support from the woodwind and string sections, giving the piece literally that "force" feeling.
To close the first part of the program, the audience was treated to a passionate and effortless rendition of "Recondita armonia" from Tosca by Beczala. Much like the great, late Luciano Pavarotti, he possesses an effortless singing technique combined with a clear, strong, lyrical timbre.
The second part of the program began with two gorgeous pieces from opera Adriana Lecouvreur by Italian composer Francesco Cilea, "Intermezzo" and "L'anima ho stanca," which Beczala sang with confidence and thunderous power. This was followed by the orchestral piece "Intermezzo" from Pagliacci by Italian composer Ruggero Leoncavallo, which was lyrical, melodic and full of detail.
Holding a red rose in his hand, Beczala gifted the audience with a passionate, melancholy and thoroughly well acted/sung version of aria "La fleur que tu m'avais jetée" from Carmen by French composer Georges Bizet. This was followed by an out-of-this-world rendition of "Pourquoi me réveiller?" from Werther by French composer Jules Massenet, which had Beczala's gorgeous voice soaring over the orchestra with strength and delicacy.
Ending the scheduled program, maestro Boemi and the talented orchestra performed the overture from opera Orphée aux enfers by German composer Jacques Offenbach with some beautiful cello, clarinet, violin and flute solos. This was followed by Beczala showcasing all of his talents in the aria "Vidino divná přesladká…Vim, ze jsi kouzlo" from opera Rusalka by Czech composer Antonín Dvořák. His rendition had strength, passion and detail while matching vocally the orchestra's intensity which subsequently was rewarded by thunderous applause.
After several, rousing, standing ovations, the very emotional and appreciative audience was treated to three heartfelt encores by tenor Piotr Beczala, maestro Marco Boemi and the hard-working orchestra which left the evening on a high note, literally! Although Bezcala had performed at this same venue in 2012, I did not have the great pleasure of attending that recital. But as luck will have it, I was there this Monday for his triumphant return.
Video Slider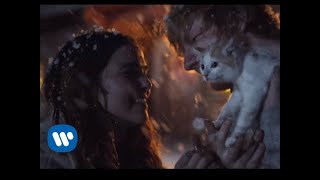 Win Tickets to See Ed Sheeran at the Rose Bowl
Ed Sheeran is back in Los Angeles, and your chance to see him perform is at the Rose Bowl in Pasadena on Saturday, Aug. 18. We are giving away complimentary tickets to the show. For a chance to enter to win, email us at info@lol-la.com with "Ed Sheeran" in the subject line and tell us why you would like to go.