Review: Music Icon Bryan Ferry Closes U.S. Tour with the Hollywood Bowl Orchestra
Bryan Ferry had the Hollywood Bowl standing up in applause.
Just about everyone who knows anything about the origins of rock 'n' roll credits the African-American genres of the blues, gospel and jazz as pivotal influences. From the Beatles to Adele, British artists have not only acknowledged this but have outright written and/or performed songs heavily tainted in these styles.
So it was not a big surprise that on Saturday, Aug. 26 at the world-famous Hollywood Bowl, British music icon Bryan Ferry chose the young African-American jazz vocalist Cécile McLorin Salvant to open up his last concert of his 2017 U.S. tour and first appearance at the Bowl. To top it all off, he was accompanied by the Hollywood Bowl Orchestra conducted by maestro Thomas Wilkins, himself one of the few African-American orchestra conductors. Needless to say, it was a match made in musical heaven.
First on the stage was Salvant, who in 2010 was the first winner of the Thelonious Monk International Jazz Competition, in 2014 was nominated for the Grammy Award for Best Jazz Vocal Album and in 2016 won in that same category for her recording For One to Love. She was back up by a brilliant trio of musicians comprising of pianist Aaron Diehl, bassist Paul Sikivie and drummer Lawrence Leathers.
Sporting a shaved head and wearing a long, elegant printed gown with large, yellow feathered earrings, she was like an exotic bird singing beautiful melodies in new and unusual ways. The first song of the set was the jazz standard "Devil May Care," which was followed by "Darkies Never Dream", made famous by Ethel Waters from an all African-American, 1934 musical comedy short film Bubbling Over.
If you have ever heard recordings by the late Billie Holiday or the incomparable Ella Fitzgerald you might get an idea of what Salvant sounds like, but you would also need to add a certain modernity that makes her voice so compelling. A perfect example of this was apparent in one of the highlights of the evening, "The Trolley Song," from the 1944 film Meet Me in St. Louis starring Judy Garland. With the help of pianist Diehl, who is a prodigy in his own right, the two gave this piece a fierce, percussion-driven treatment with vocals and virtuoso piano technique.
Other songs in the set included "Nothing Like You," "Tell Me What They're Saying," "Wives and Lovers" and "And I Love Him," and each was given a unique twist and phrasing that made them standouts, and made the audience stand up in applause.
After intermission came Ferry's mix of art rock, blues, jazz and crooner, all wrapped with classical arrangements courtesy of maestro Wilkins and the marvelous Hollywood Bowl Orchestra. With his touring band front and center and the orchestra in the rear, the evening began with the song "The Main Thing" (1982) from his ground-breaking recording Avalon (which is celebrating its 35th anniversary), done with his former band Roxy Music. This was followed by his worldwide hit "Slave to Love" from his album Boys and Girls (1985) which was his first solo recording and his biggest selling album in the United States.
One of the most interesting aspects of Ferry's presentation was the decision to project the live videos on the large screens surrounding the audience in high definition black-and-white images. This technique not only made them pop from the screens, but gave the numbers an old fashioned, artsy look. After almost 50 years in the music business, the 71-year-old Ferry sounded great, looked svelte and handsome with a full set of hair, like an elegant, aging movie star.
His backup band, just as stellar as Salvant's but on a much larger scale, got to show off their talents in guitar-hero solos, classical violin and sexy jazzy sax segments via several beautiful, female band members. His 19-song set included "More Than This" from his Roxy Music years and several of his solo hits such as "Love Is the Drug," but to my dismay, not my favorite "Don't Stop the Dance." But who can complain after enjoying an evening with such diverse, stellar talent ranging in age, style and sound.
Video Slider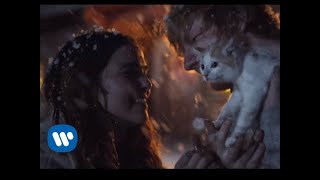 Win Tickets to See Ed Sheeran at the Rose Bowl
Ed Sheeran is back in Los Angeles, and your chance to see him perform is at the Rose Bowl in Pasadena on Saturday, Aug. 18. We are giving away complimentary tickets to the show. For a chance to enter to win, email us at info@lol-la.com with "Ed Sheeran" in the subject line and tell us why you would like to go.