Review: Play Again Now Works Like A Charm
Zero carbs. Zero calories. Caffeine free. Gluten free.
That's Play Again Now, a fitness drink that was invented to make sure one is able to "safely recover from tiring summer activities."
Interestingly enough, Play Again Now is recommended by a number of orthopedic surgeons, sports medicine physicians, physical therapists and many other health and fitness professionals. That's a plus, because it has the backing of experts.
Play Again Now, which was manufactured in an FDA-approved, GMP-compliant pharmaceutical lab in the United States, serves as a prime sports nutrition supplement for active people of all ages.
There already have been numerous success stories of this supplement, including from cyclists, therapists, competitive strongmen and strongwomen, X Games biking medalists, professional golfers and track & field competitors, among others.
One such story comes from Jackie Golison, a 53-year-old triathlete and endurance athlete.
"After training and competing at world-class levels for years, I had pain and stiffness in my elbows, knees and ankles. The arthritis behind my knees was really bad. I was taking so much Aleve, I was having stomach cramps," says Golison on PlayAgainNow.com. "I started taking Play Again Now, and within 10 days, I was 80-percent better. My recovery times are phenomenal. I just ran a marathon, and qualified for the 2016 Boston Marathon. There is no way I could still be running if I didn't use Play Again Now."
I, for one, have battled ankle tendonitis since youth from my aggressive play in basketball, football, soccer and track & field. Just four years ago, I suffered an MCL sprain in my right knee that kept me out of soccer for a long time. It wasn't until recently that I began playing again, and Play Again Now helped me in the process of not only recuperating safely, but also in becoming stronger from my knees down.
My production on the pitch has elevated, and I've also lost lots of weight while getting back in shape. The majority of my body pain (muscles, bones, etc.) has dissipated gradually. Play Again Now works just great: It's healthy and sparks energy.
Video Slider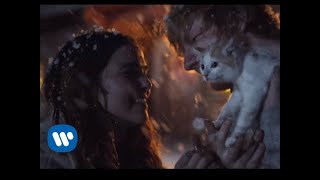 Win Tickets to See Ed Sheeran at the Rose Bowl
Ed Sheeran is back in Los Angeles, and your chance to see him perform is at the Rose Bowl in Pasadena on Saturday, Aug. 18. We are giving away complimentary tickets to the show. For a chance to enter to win, email us at info@lol-la.com with "Ed Sheeran" in the subject line and tell us why you would like to go.