Review: Second City's "After Dark with Julian Clark" Injects Improv into Late-Night Talk Show Format
Julian Clark, host of the Second City's "After Dark with Julian Clark" (Vanie Poyey)
Second City might be the premiere training ground for comedians, having started in the 1950s and remaining the longest-running improvisational comedy theater troupe since its inception. Mike Nichols and Elaine May were among its first members, while Tina Fey, Steve Carell, Amy Poehler and Stephen Colbert are among the students who attended Second City Training courses. These are not the only noteworthy participants in Second City, but compiling a list encompassing them all would be a nearly endless endeavor. Suffice it to say, there is a good chance that viewing a show at the Hollywood branch of Second City gives one the chance to see talent that will soon appear on shows like "Saturday Night Live" or "The Daily Show."
With "After Dark with Julian Clark," Second City skips the intermediary step and creates its own late night talk show, a streamlined version of the type of show that Colbert produces, with a flavor distinct to its improv comedy origins. The talk show, which is later distributed on YouTube after its performance in front of a live audience at the Second City Studio Theatre, has all the trappings of an improv training ground. It may have a slightly amateurish quality consistent with a low-budget show that can only produce episodes on a monthly basis instead of four times a week, but the show is nonetheless a showcase of comedy talent that will inevitably find a place on a major network, whether in front of the camera or behind it.
The form of the show is familiar to anyone who has watched any late-night show since Johnny Carson. The show's host performs a monologue filled with topical jokes, then the host takes part in comedy sketches before conducting an interview with celebrity guests. "After Dark with Julian Clark" does not seek to reinvent the wheel, nor should it. The form of a late-night talk show is firmly set, and nearly all deviations mark it as something distinct and different, just as every haiku must have three lines and 17 syllables.
Where the show separates itself from the traditional late-night talk show is its reliance on tricks common to improv shows. In the first airing, the show included comedy bits where members of Second City acted out characters that the host interviewed, such as a stereotypical Los Angeles party boy and an impersonation of George Lucas.
The best bit in "After Dark with Julian Clark" involved spoiling the upcoming winter slate of movies, with a particularly killer joke about The Hateful Eight that will make it impossible to hear the title of Quentin Tarantino's upcoming film the same way every again. In contrast, while the monologue is usually the backbone of any late-night show, some of the jokes were disappointing. This was not the fault of Julian Clark, whose delivery was faultless; it was simply that some of the material failed to land.
In his role as host, Clark looks eerily like current Weekend Update anchor Colin Jost, albeit with a cheerier demeanor and a more crackling delivery. He is the Los Angeles to Jost's New York, sunnier and with a smile meant for a toothpaste commercial, or at the very least a parody of one. With one of the guests, "Shameless" co-star Shanola Hampton, Clark commiserated with her about the plight of a working actor not yet secure enough to quit the fallback job as a bartender. Clark revealed that, in addition to his Second City work, he still has a job tending bar. If his work with Second City is any indication, however, he will not have to keep that job much longer.  
The next "After Dark with Julian Clark" taping is at 7:30 p.m. Dec. 13 at the Second City Studio Theatre (6560 Hollywood Blvd., Hollywood). For ticket and more information, visit secondcity.com/shows/hollywood/after-dark-with-julian-clark-at-the-second-city-studio-theater-in-hollywood.
Video Slider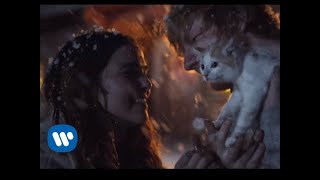 Win Tickets to See Ed Sheeran at the Rose Bowl
Ed Sheeran is back in Los Angeles, and your chance to see him perform is at the Rose Bowl in Pasadena on Saturday, Aug. 18. We are giving away complimentary tickets to the show. For a chance to enter to win, email us at info@lol-la.com with "Ed Sheeran" in the subject line and tell us why you would like to go.