Review: "Silent Sky" Celebrates the Remarkable Life of Henrietta Swan Leavitt
"Silent Sky" is at the ICT Theatre in Long Beach through Sept. 10.
"The mind is sexless – and so is the sky," cried Henrietta Swan Leavitt in her astronomy lab, as she felt the need to justify her place in a man's world. Her mind fixed on her destiny; she knew she needed to fight tooth and nail to be given a fair shot in a world set up for her to fail.
Set primarily at Harvard University in the 19th century, Lauren Gunderson's "Silent Sky" brings to life the remarkable life of Henrietta (Jennifer Cannon). Playing at the International City Theatre in Long Beach, the funny and poignant "Silent Sky" shows both how much and how little has changed as far as gender equality is concerned.
Working as a "computer" at Harvard, tasked with the mundane job of computing data for male astronomers to use on more notable endeavors, the overqualified Henrietta ends up discovering more than 2,400 variable stars, about half of the known total at the time. She then uses all the data to discover the relation between the luminosity and the period of Cepheid variable stars.
But not lost in the astronomy jargon is a lesson in persistence and a reminder of women's struggles in male-dominated environments. The wardrobe and social manners of that time may have been different, but the systemic inequality and condescension women faced then sound an awful lot like today. Henrietta faced several of these moments at Harvard, but to use the recent and scrutinized words of Senator Mitch McConnell, "Nevertheless, she persisted."
The feel-good ending falls into place to bring about a poetic and serendipitous climax, which, according to Gunderson, was the primary reason for turning this inspirational story into a play.
"In the play, the very real mathematical relationship discovered by Leavitt is explained not by numbers, but with notes," says Gunderson.
Henrietta's sister, Margaret, is a pianist, and was playing the piano as Henrietta struggled to find the evasive connection she was looking for. In one of the most memorable moments of the play, Margaret's music provides the exact rhythm that helps Henrietta see the pattern that solves everything.
"That moment is what made me write this play," continues Gunderson, "because it could only work as a play. It's theatrical, it's musical, it's not a moment of dialogue but a moment of overwhelm – everything changes in this moment."
Jennifer Cannon is exceptional as Henrietta, while Leslie Stevens and Jennifer Parsons play Annie Cannon and Willamina Fleming, her peers at the astronomy lab. The wry-witted Willamina character was particularly funny, with the quirk of a character in a Coen brothers film.
"Silent Sky" is playing now until Sept. 10 at the beautiful International City Theatre in Long Beach. Tickets are $47 and $49 and can be purchased at ictlongbeach.org.
Video Slider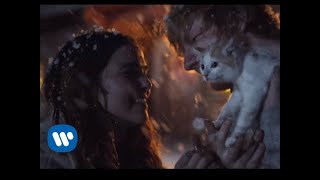 Win Tickets to See Ed Sheeran at the Rose Bowl
Ed Sheeran is back in Los Angeles, and your chance to see him perform is at the Rose Bowl in Pasadena on Saturday, Aug. 18. We are giving away complimentary tickets to the show. For a chance to enter to win, email us at info@lol-la.com with "Ed Sheeran" in the subject line and tell us why you would like to go.