Review: The Star Is a Bright New Take on the Nativity Story
Ruth (Aidy Bryant), Dave (Keegan-Michael Key), Bo (Steven Yeun), Joseph (Zachary Levi) and Mary (Gina Rodriguez) in The Star
For families who celebrate the Christmas season, with all of the Nativity story film and TV specials your mom and grandma can find, here's one that will bring the whole crew together. From Sony Pictures Animation, the christian cultural tradition of telling the Nativity story finds a surprising new perspective in The Star, which centers on the animals making their way to Bethlehem for the birth of Christ.
Without preaching or closing off a general audience, the film manages to introduce a family-friendly kids story about the first Christmas with heartfelt comedy. The Star features the the voices of some of Hollywood's biggest names, including Oprah Winfrey, Keegan-Michael Key, Aidy Bryant, Kristin Chenoweth, Ving Rhames, Tyler Perry, Mariah Carey, Patricia Heaton, Anthony Anderson, Kelly Clarkson, Tracy Morgan and Gabriel Iglesias.
Steven Yeun plays Bo the Donkey who escapes the grind of a mule's life at the village mill and goes on an incredible journey when he is put in the path of the expecting Mary (Gina Rodriguez) and Joseph (Zachary Levi). He finds out that the child king that Mary will give birth to is in danger, and as the time draws nearer, he and his animal friends play an integral part in the greatest story ever told.
The film delivers the tale with great moments between the animals that keep it light but also creates an easy-to-digest retelling that anyone can enjoy. With the voices that are included, the film does veer off to different places but still showcases why these actors as animals can be hilarious. For instance, Tracy Morgan and Oprah are paired up in this, and it's wonderfully ridiculous.
The Star is festive, filled with legendary holiday music, as well as its own new original track from the mother of modern Christmas classics, Mariah Carey and is overall a good time for holiday viewing if Christmas traditions are important to you. And if you're Latinx, I dare you not to think that this is basically one of the best Spanish language holiday songs, "Mi Burrito Sabanero," in film form.
———————————————————-
The Star
Columbia Pictures, Sony Pictures Releasing
In theaters Nov. 17
3 Stars
Films are rated on a scale of 5 stars (must-see), 4 stars (exceptional), 3 stars (solid), 2 stars (average) and 1 star (unworthy).
Video Slider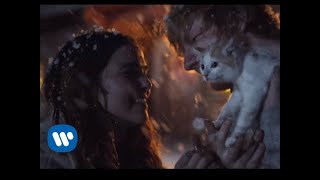 Win Tickets to See Ed Sheeran at the Rose Bowl
Ed Sheeran is back in Los Angeles, and your chance to see him perform is at the Rose Bowl in Pasadena on Saturday, Aug. 18. We are giving away complimentary tickets to the show. For a chance to enter to win, email us at info@lol-la.com with "Ed Sheeran" in the subject line and tell us why you would like to go.