Review: Stuff Is An Expertly Performed Relationship Drama
Phyllis Somerville, Karen Sillas and Yvonne Jung in Stuff
One of the pleasures of independent cinema is offering talented but under-appreciated actors the chance to shine, while giving unknowns the opportunity to prove their talents. The lesbian domestic drama Stuff exemplifies both, offering plum roles for '90s independent stalwart Karen Sillas and character actress Phyllis Somerville. Written and directed by Suzanne Guacci, Stuff is an expertly performed relationship drama with several notable performances.
Sillas and Yvonne Jung star as lesbian mothers who have found that their comfortable marriage has fallen apart after several years of neglect. Sillas plays Trish, a dentist who has failed to address the pain she felt after the death of her father, a situation made worse by her mother (Somerville) being the one person even worse at dealing with loss. Trish's coldness drives her wife Deb (Jung) into the arms of a free-spirited tattoo artist, Jamie (Traci Dinwiddie).
Sillas was once a staple of independent film and television, yet never achieved the stardom her talents deserved. This film is a reminder of how good Sillas can be, even if she never found the role that would demonstrate it; that she never even ended with a flashy role as district attorney on any one of the dozens of legal procedurals that dominated entertainment during that time is baffling, even if she probably deserved even better than that.
She is matched by Somerville as her mother. The actress may be most acclaimed for her role as the mother of a child molester in Little Children, and she rivals that work here. The most surprising performance is by Maya Guacci, the daughter of the director, who plays the outgoing daughter of Sillas and Jung. She could easily fit into any of the roles that Abigail Breslin has long outgrown.
Stuff may tread familiar territory and some of its plot points seem lifted from the more mainstream The Kids Are All Right, but what it lacks in originality it makes up for in poignancy. It is a testament to what talented actresses – whether as young as Guacci or as experienced as Somerville – can do.
———————————————————-


Stuff


Aspire Productions
Now in theaters

3 Stars

Films are rated on a scale of 5 stars (must-see), 4 stars (exceptional), 3 stars (solid), 2 stars (average) and 1 star (unworthy).
Video Slider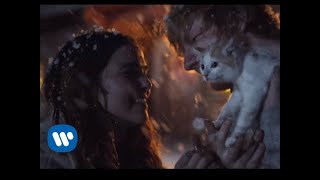 Win Tickets to See Ed Sheeran at the Rose Bowl
Ed Sheeran is back in Los Angeles, and your chance to see him perform is at the Rose Bowl in Pasadena on Saturday, Aug. 18. We are giving away complimentary tickets to the show. For a chance to enter to win, email us at info@lol-la.com with "Ed Sheeran" in the subject line and tell us why you would like to go.