Review: Tangerine Is an Exciting, Gritty and Unconventional Film
Mya Taylor and Kitana Kiki Rodriguez shine in Tangerine. (Magnolia Pictures)
One could easily imagine the cinema purists of yesteryear rolling over in their graves upon hearing of both the subject matter and the film techniques employed in Tangerine, but these purists would be wrong. Filmed entirely using an iPhone and starring two transgender women as Hollywood prostitutes, Sean Baker's Tangerine uses its fly-by-night filmmaking and nonprofessional actors to create an exciting, fast-paced story that never has a dull moment, even when the slapdash filmmaking reveals the limitations of filming using only a phone.
Kitana Kiki Rodriguez and Mya Taylor star as transgender prostitutes who make their living selling themselves around Hollywood. When Sin-Dee (Rodriguez) returns to the streets after a stint in prison, she learns that her pimp and boyfriend Chester (James Ransone, the one veteran of Hollywood filmmaking) has been cheating on her. She attempts to enlist her best friend, the aspiring singer Alexandra (Taylor) to track down Chester's new girlfriend, but Alexandra's club engagement prevents her from helping Sin-Dee.
Taking place primarily in dilapidated donut chain stores and the sidewalks of Santa Monica Boulevard, with excursions to the scummiest hotels in Hollywood and the emptiest bars in Los Angeles, Tangerine is a tour of all the locations guidebooks would advise tourists to avoid. The feeling is realistically gritty, eschewing palm trees for the Los Angeles of pawn shops and gas stations.
Tangerine certainly never bores. When Alexandra warns Sin-Dee that she doesn't want any drama, it's a virtual guarantee that it will be non-stop, and the film confirms that when Sin-Dee takes Chester's new girlfriend hostage. From there the film continues to surprise, with its characters becoming ever more unhinged even as they retain their humanity. The two leads are key to the film's charm: Rodriguez makes the most of her flashy role, while Taylor is even better with her deadpan reactions to her friend's schemes. It may seem impossible to play a transgender prostitute and remain subtle, but Taylor does it.
Filming using an iPhone gives Tangerine a real intimacy even as the emotions get larger and larger. At times it, quite accurately, gives the impression of stumbling on an argument between crazy people without an opportunity to leave. This is as the film should be. Tangerine is an often-thrilling look into a subculture that rarely fails to entertain.
———————————————————-


Tangerine


Magnolia Pictures


Now in theaters
4 Stars
Films are rated on a scale of 5 stars (must-see), 4 stars (exceptional), 3 stars (solid), 2 stars (average) and 1 star (unworthy).
Video Slider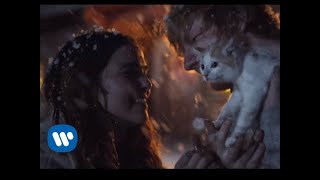 Win Tickets to See Ed Sheeran at the Rose Bowl
Ed Sheeran is back in Los Angeles, and your chance to see him perform is at the Rose Bowl in Pasadena on Saturday, Aug. 18. We are giving away complimentary tickets to the show. For a chance to enter to win, email us at info@lol-la.com with "Ed Sheeran" in the subject line and tell us why you would like to go.