Review: The Visually Stunning Coco
Miguel (Anthony Gonzalez) longs to be a musician in Coco. (Disney/Pixar)
There is always a bit of a conundrum when evaluating a new Pixar film, since the animation studio is responsible for some of the very best animated films ever released, and over such a short period of time. Toy Story, Finding Nemo, The Incredibles, Up and Wall-E easily rank in the pantheon of animation's greatest, and one could make a case that limiting their greatness to animation doesn't do those films justice. Thus, when the studio produces a film that is merely just really good, like Coco is, it feels like a slight disappointment, even though by standards of the genre it clearly rank as one of the finest releases this year (It may not be Finding Nemo, after all, but even the flawed portions of Coco are leagues better than anything in Despicable Me 3.).
Coco centers around Miguel (Anthony Gonzalez), a Mexican child who longs to be a musician despite the fact that his family has banned any mention of music because several generations ago Miguel's great-great-grandmother Imelda (Alanna Ubach) was abandoned by her musician husband. In order to prove his talent as a musician, Miguel signs up to perform at his town's Day of the Dead celebration and steals the guitar of his late idol, Ernesto de la Cruz (Benjamin Bratt), and is cursed to remain in the land of the dead on the day that the spirits cross over to visit their descendants. There, Miguel must seek the blessing of his relatives to return to the land of the living, but the domineering Imelda will only let him return to life if he promises to give up music. Miguel, believing that de la Cruz is the musician who abandoned her, sets out to get his blessing instead with the help of Héctor (Gael García Bernal), who longs to visit the relatives who have forgotten him in the land of the living, but cannot do so unless someone places a picture of him on an ofrenda honoring him.
One of the most interesting things about Coco is that it is thoroughly steeped in Mexican culture and tradition and assumes its audience has at least a rudimentary knowledge of it. Even though made by an American studio in primarily the English language, the film does not treat its subject matter as foreign requiring heavy explanation. It expects audiences without in-depth knowledge of the holiday to catch up, when necessary, without much unnecessary exposition. The film even expects its audience to know some basic Spanish, and any film marketed to children should be commended for letting them figure it out.
Coco also benefits from some of the most stunning visuals in a Pixar film, on par with the studio's groundbreaking work in Finding Nemo. This might only be mid-level Pixar overall, but some of the animation ranks as its finest. The detail of some of the characters and their coloring are first-rate, particularly the spirit tiger who accompanies Imelda in the afterlife, and the film makes great use of its 3D technology. Pixar movies are the rare ones that justify use of 3D, which is largely unnecessary for live-action movies (Avatar, excepted) and poorly exploited elsewhere. This might not require it in the same way that Up did, but it is still fine use of it.
Despite the many commendable aspects of Coco, though, it is merely a very good movie instead of a classic on the level of the best Pixar entries.  What makes the studio's best work so special is that it often so perfectly balances between material for kids and that for adults, and Coco shifts the balance a little more to the kids than the adults. The humor is a bit more juvenile, the characters are a little thinner and the plot twists are a bit more convenient than they should be. And while all Pixar films have a didactic streak, particularly when dealing with the importance of families (Pixar is under the Disney umbrella, after all.), Coco feels a bit more forced than, for example, the lessons of Up or Finding Nemo.
Then again, this is grading Coco on perhaps too high a standard. It will not be a classic on the level of the best Pixar films, but this should be one of the strongest family films of the holiday season, and by that is good enough.
———————————————————-
Coco
Walt Disney Studios Motion Pictures
Now in theaters
4 Stars
Films are rated on a scale of 5 stars (must-see), 4 stars (exceptional), 3 stars (solid), 2 stars (average) and 1 star (unworthy).
Video Slider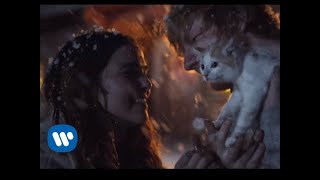 Win Tickets to See Ed Sheeran at the Rose Bowl
Ed Sheeran is back in Los Angeles, and your chance to see him perform is at the Rose Bowl in Pasadena on Saturday, Aug. 18. We are giving away complimentary tickets to the show. For a chance to enter to win, email us at info@lol-la.com with "Ed Sheeran" in the subject line and tell us why you would like to go.