Review: War Machine Approaches the War in Afghanistan with Laughter
Brad Pitt stars as General Glen McMahon in War Machine.
For decades, Hollywood released films about World War II that extolled the valor of American troops and exalted America's role in freeing Europe. Later, after the end of the Vietnam war, films like Apocalypse Now and Platoon were harrowing portraits of a doomed descent into hell. It seems impossible to imagine a film like that being made about the decade-long American conflict in Afghanistan, which instilled neither the pride of the fight against the Nazis nor the tragedy of Vietnam. The war in Afghanistan, which was simultaneously impossible to win and impossible to lose, is best approached as farce, as David Michod's War Machine treats the story of General Stanley McChrystal, the disgraced commander who was brought down by coverage he received in Rolling Stone.
Much like another Brad Pitt film from his own production company, The Big Short, War Machine is a comic look at one of the tragedies of modern history, liberally mixing truth with a bit of a fictionalization. Pitt plays General Glen McMahon, a character clearly based on McChrystal, while Scoot McNairy is Sean Cullen, the fictionalized version of Rolling Stone writer Michael Hastings. Like in The Big Short, whether a person is fictionalized or appears under their own persona is haphazard; Hillary Clinton gets a pseudonym, but Barack Obama and Hamid Karzai do not. No matter, it is easy to tell who the characters are meant to be. "War Machine" focuses on the fall of McMahon/McChrystal when he conflicts with the newly-elected President Obama over America's strategy in Afghanistan, despite the inescapable fact that neither strategy could lead to a traditional military victory.
Pitt has great fun with the role of McMahon, whom he plays with the same relish –  and roughly the same accent – that he brought to his similar role in Inglourious Basterds. He sticks out his jaw, runs with an absurd gait and stares intensely at his troops through a comic squint. It may be a real-life update on his Aldo Raine, but Pitt was terrific in that film, so returning to that performance may be the right choice. It's a performance that relies on only a handful of tricks, but all of those tricks work (The sight of Pitt jogging never gets old).
War Machine could have been a deeply pessimistic movie, considering it is about the downfall of a general and the impossibility of winning a war, but it finds great humor in the fatalism. Michod, best known for the Australian crime saga Animal Kingdom, knows just how far he can push the absurdity while still making a point about the inevitable fatalism of the Afghan mission. It is a movie that knows that the only way to portray the war in Afghanistan is through comedy because the way that it was run was so maddeningly bonkers.
The film belongs mostly to Pitt, but Michod surrounds him with an adept comic supporting staff and a few surprising cameos, one of which seems to portend an inevitable sequel (McChrystal's downfall was a story, but so was that of David Petraeus, who succeeded him.). John Magaro and Topher Grace are both reliable comic talents, but the film finds room for seemingly-forgotten actors like Anthony Michael Hall and Meg Tilly, both of whom are quite good. It is to the film's credit that the film would cast Tilly, who is age-appropriate and has the correct look for a long-suffering military wife.
Pitt's production company, Plan B Entertainment, has become one of the most reliable purveyors of quality films over the past few years, and even if War Machine does not quite reach the level of its Best Picture winners, 12 Years a Slave and Moonlight, or its groundbreaking spiritual predecessor, The Big Short, the film still maintains the quality for which Plan B is known. It is a movie that knows that the only way to approach Afghanistan is through laughter, because any other option is too depressing to contemplate.
———————————————————-
War Machine
Netflix
Now streaming on Netflix
4 Stars
Films are rated on a scale of 5 stars (must-see), 4 stars (exceptional), 3 stars (solid), 2 stars (average) and 1 star (unworthy).
Video Slider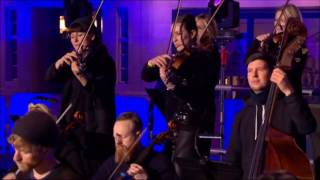 Win Tickets to See Pete Tong at Hollywood Bowl
Pete Tong is back in Los Angeles, and your chance to see him perform is at Hollywood Bowl on Thursday, Nov. 9. We are giving away complimentary tickets to the show. For a chance to enter to win, email us at info@lol-la.com with "Pete Tong" in the subject line and tell us why you would like to go.