Review: Wonder Woman May Be the Most Satisfying Tentpole Film of the Summer
Chris Pine and Gal Gadot in Wonder Woman.
It is quite telling how audiences approach Warner's DC Comics movies versus how they do Disney's Marvel ones. Both franchises always make a ton of money, but people tend to approach Marvel with a sense of anticipation and DC Comics with a sense of dread. How will they botch it this time? With Wonder Woman, the first solo outing for the superhero (heroine?), the answer is finally this: They didn't. Wonder Woman is better by leaps and bounds than any superhero film Warner Brothers has released since Christopher Nolan and Christian Bale retired their Batman series and may turn out to be the most satisfying tentpole film of the summer.
Gal Gadot reprises her role as Diana Prince from Batman vs. Superman: Dawn of Justice, as her story flashes back to the first World War in which Diana, the Amazon Princess of Themyscira, encounters humanity for the first time when German ships chasing the spy Steve Trevor (Chris Pine) land on the magical island. When Diana learns of the great conflict in the outside world, she believes this is her chance to end war by defeating the God of War, Ares, and teams with Trevor in order to join the European conflict. It is during the fight in Europe against the actual historical figure General Ludendorff (Danny Huston, who resembles his legendary father more and more with every role) that Diana becomes the Wonder Woman people know today. In other words, Wonder Woman follows the template of nearly every other superhero origin story, whether it begins on the dying Krypton or in the crime-infested Gotham City.
This is not a criticism of Wonder Woman, since origin stories follow the same general template because that is what works, and this isn't the same story audiences have seen several times over (We get it, Bruce Wayne, your parents were killed. You might consider therapy instead of vigilantism sometime). It works spectacularly in this case because director Patty Jenkins, in her first feature film since Monster, wholeheartedly embraces the iconography of the Wonder Woman story. This is not an ironic superhero movie, and when Jenkins first shows Wonder Woman in the full costume, complete with the tiara and bullet-deflecting armbands, she knows that this is a moment to make audiences cheer. And they will.
One of the best decisions that the makers of Wonder Woman made is to amplify the emotional level of the film while downplaying the scale of the action sequences. Wonder Woman might be a big-budget action film, but it doesn't feel the need to bring the action up to the level of an apocalypse. The action sequences feel pared down and more personal, unlike the incoherence that plagues even some of the better comic-book movies. The film doesn't climax with Wonder Woman fighting an anonymous blob of whatever like she and her Justice League colleagues faced in her Zack Snyder outing. Even the most iconic superhero can get lost among that, but Jenkins keeps the film leaner and stripped down. In fact, some of the best moments are those when the movie becomes a small-scale spy thriller, with Diana and Trevor attempting to infiltrate a German encampment. Wonder Woman"is part origin story, part heist, and that is enough of a wrinkle to give the movie a bit more originality than one would expect.
Together, Gadot and Pine have a winning chemistry, and the film finds great enjoyment in the interplay between the morally-flexible spy and the naive idealist. This is the first DC Comics movie since The Dark Knight to succeed at having a sense of humor, even though its romantic comedy banter is of a far different type from the Joker's nihilistic wisecracks. If this is a lesson that Warner Brothers has finally learned from the Marvel series, it is a long time coming. Just because Batman may be a poster boy for Prozac, that doesn't mean the rest of the superheroes must follow suit.
It is possible to find details that seem unsatisfactory in Wonder Woman, like an overuse of slow-motion and an under-use of Robin Wright, but these are minor complaints that hardly affect one's total enjoyment of the film. Wonder Woman is not just a shining example of what a big-budget Hollywood blockbuster should be, it should point Warner Brothers in the right direction for the next dozen Batman, Superman and Wonder Woman sequels to come.
———————————————————-
Wonder Woman
Warner Bros.
In theaters June 2
4 Stars
Films are rated on a scale of 5 stars (must-see), 4 stars (exceptional), 3 stars (solid), 2 stars (average) and 1 star (unworthy).
Video Slider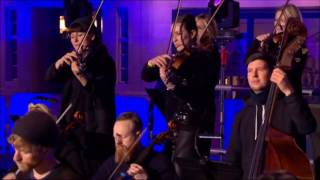 Win Tickets to See Pete Tong at Hollywood Bowl
Pete Tong is back in Los Angeles, and your chance to see him perform is at Hollywood Bowl on Thursday, Nov. 9. We are giving away complimentary tickets to the show. For a chance to enter to win, email us at info@lol-la.com with "Pete Tong" in the subject line and tell us why you would like to go.