Richard Israel Brings a New Interpretation of "West Side Story" to SoCal
"West Side Story" runs March 10-12 at VPAC and April 21-May 14 at La Mirada Theatre for the Performing Arts.
Leonard Bernstein's iconic "West Side Story" takes the stage at the Valley Performing Arts Center (VPAC) March 10 to 12, as well as continuing in a limited engagement from April 21 through May 14 at La Mirada Theatre for the Performing Arts.
Richard Israel, L.A. Drama Critics Circle Career Achievement Award for Directing recipient, helms the dynamic new interpretation of "West Side Story" and talked to Living Out Loud – Los Angeles about approaching the production by diving deep into the book of the beloved musical and focusing on the emotions in the play.
"Every show has its different challenges. I think 'West Side Story' is a massive, massive undertaking. It presents its own special challenges, and it's amazing-ness. I come at shows from the same place in my heart. It's such a dense, rich piece of musical theater literature," he says.
When asked if he'd been aiming to bring this take to the stage, he shares that it hadn't quite occurred to him.
"I had not thought about doing the show [until] we talked about what we could do differently with a fresh perspective," he says of his collaboration with the team, including Stephan Gifford, who did the scenic design.
Together, they created a grittier setting with the streets ever present. Even with the change of location of performances, he shares, "The scenic design is all the way the same with minor differences. Spacing will change, but the show will be the same"
Having come off shows like "Floyd Collins" (Ovation Winner Outstanding musical and direction) "Our Town," "110 in the Shade" (Ovation Award) Israel promises to combine his vision while paying respect to the past.
"We're not changing any of the music, we are reconfiguring the movement but we're not changing any music. We serve what Bernstein and Sondheim had in mind, but theater is a collaborative art."
Putting up "West Side Story" in times like these is not lost on the director. Stemming from the context of Shakespeare's Romeo and Juliet, the story of Tony and Maria, who fall in love but just so happen to be in rival gang families, is iconic for a reason. An echo of the transformative nature of violence, hate and prejudice that rises and falls over time.
"It's timeless. It was groundbreaking in its integration of its music, dance and tap," he says of numbers that you can instantly think of like "Tonight, "Maria," "America" and "Somewhere."
"Every component in it is monumental in how it's crafted. There's nothing extra in there. You can take any of the book scenes and stand them up, and they'd be a significant piece of theater. It tells a story that unfortunately hasn't gone away."
Be sure to catch the run of this relevant musical, the second full-scale production at VPAC and the continued engagement at La Mirada Theater.
Tickets for "West Side Story," March 10 to 12 at Valley Performing Arts Center, can be purchased by visiting valleyperformingartscenter.org or calling (818) 677-3000.  Valley Performing Arts Center is located on the campus of California State University, Northridge (CSUN), 18111 Nordhoff Street, Northridge 91330, at the corner of Nordhoff and Lindley. 
Tickets for "West Side Story," April 21 to May 14 at La Mirada Theatre for the Performing Arts, can be purchased by visiting lamiradatheatre.com or calling (562) 944-9801 or (714) 994-6310. La Mirada Theatre for the Performing Arts is located at 14900 La Mirada Boulevard in La Mirada, near the intersection of Rosecrans Avenue where the 91 and 5 freeways meet. Parking is free.
Marvin Vasquez contributed to this story.
Video Slider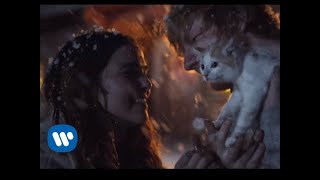 Win Tickets to See Ed Sheeran at the Rose Bowl
Ed Sheeran is back in Los Angeles, and your chance to see him perform is at the Rose Bowl in Pasadena on Saturday, Aug. 18. We are giving away complimentary tickets to the show. For a chance to enter to win, email us at info@lol-la.com with "Ed Sheeran" in the subject line and tell us why you would like to go.