Ritz, Glitz and Glamour: the History of Art Deco Revisited Aboard the Queen Mary
Guests admired collections at the Vintage Bazaar at the Art Deco Festival. (Prianthi Masilamani/LOL-LA)
This year at the 13th annual Art Deco Festival, people of all ages gathered to celebrate the beauty and historical influence of Art Deco at the luxurious Queen Mary. Many patrons went all out dressed to the nines in stunning embellished flapper dresses and dapper suits, with hats, canes and bowties to match. The event included fascinating, in-depth lectures on the history of Art Deco, from its origins, to its impact on several aspects of life during that era such as architecture, fashion, commerce and the economy.
Throughout the day, guests had the opportunity to stroll along the Vintage Bazaar and check out the gorgeous collections of vintage attire, accessories and memorabilia. Rows and rows of timeless treasures filled the ship's corridor, from embroidered bowling shirts and glimmering rhinestone brooches to keepsake cigarette holders, pill boxes, jewel-encrusted hair combs, satin gloves, fedoras and so much more. I felt instantly immersed in the glamour and style of the time period and couldn't help but appreciate the magnificence of the Art Deco era in all its glitzy, opulent glory.
The Observation Bar, beautifully designed in the Art Deco theme with decadent, ornate details and furnishings, served delicious themed cocktails such as Gin Rickey's and Sidecars, as well as local craft beers and other standard boozy goods. The charming vintage atmosphere felt timeless, elegant, iconic and transported guests straight into a scene from The Great Gatsby. For dinner, the Chelsea Chowder House and Bar offered a plethora of mouthwatering pastas, burgers and, of course, their specialty Clam Chowder, which more than just hit the spot. The gleaming windows, which lined the perimeter of the restaurant, lent an exceptional view of the Long Beach Harbor, a sure delight for anyone who can appreciate a sparkling ocean view over drinks and dinner. 
To close the evening, guests really got into the swing of things with the Swingin' Sunday Tea Dance. The roaring '20s exploded back to life with fun live music from Grammy Award-winning artist Ian Whitcomb and his Bungalow Boys. The soiree had everybody on their feet and grooving to the upbeat, retro sounds while sipping on tasty, fragrant tea and chowing down on appetizing hors d'oeuvres. It was truly an unforgettable experience for all those who attended the special event.
If a celebration of fun-filled vintage glamour, history, art and music appeals to you, then be sure you don't miss out on next year's Art Deco Festival!
Video Slider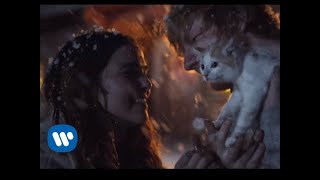 Win Tickets to See Ed Sheeran at the Rose Bowl
Ed Sheeran is back in Los Angeles, and your chance to see him perform is at the Rose Bowl in Pasadena on Saturday, Aug. 18. We are giving away complimentary tickets to the show. For a chance to enter to win, email us at info@lol-la.com with "Ed Sheeran" in the subject line and tell us why you would like to go.