Roberto Tapia to Perform Feb. 17 at Microsoft Theatre
Regional Mexican music singer and stud Roberto Tapia is set to perform on Feb. 17 at the Microsoft Theatre at L.A. Live in downtown Los Angeles at 8 p.m.
Tickets for the much-awaited concert carry a variety of options and prices: $250, $139.50, $89.50, $75.50, $49.50, and $35.50. Tickets and more information is available on AXS.com.
Tapia, 36, is no stranger to Los Angeles, as he was born in San Diego to Mexican parents and is a regular when it comes down to delivering impeccable live performances in the City of Angels.
On top of his likeable demeanor and catchy dressing style, Tapia's bread and butter comes from his vocals. But it wasn't until the 2000s when Tapia made headlines in the Regional Mexican music scene. Once he began performing and recording in that genre, Tapia never looked back. His success grew rapidly throughout the years.
The former "La Voz Kids" coach has a knack of rendering his songs in a distinctively romantic approach in terms of lyrics and sounds. Tracks like "Mirando Al Cielo" (Looking at the Sky), "Mi Niña" (My Girl), "Las Edades" (The Ages) and "La Combinación Perfecta" (The Perfect Combo) represent that and much more.
And now you can catch his live show on Friday, Feb. 17 at Microsoft Theater.
Video Slider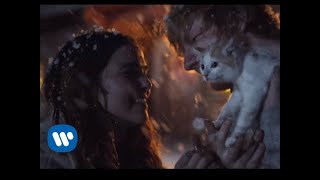 Win Tickets to See Ed Sheeran at the Rose Bowl
Ed Sheeran is back in Los Angeles, and your chance to see him perform is at the Rose Bowl in Pasadena on Saturday, Aug. 18. We are giving away complimentary tickets to the show. For a chance to enter to win, email us at info@lol-la.com with "Ed Sheeran" in the subject line and tell us why you would like to go.