Save Time with Mommy's Watches
Mommy's Watches make monitoring breast milk easy.
New moms and dads have enough worries on their plates as they maneuver through their first months of blissful yet exhausting euphoria with their infant. The stresses associated with breastfeeding can weigh quite heavily on the entire family, with the constant labeling and storing of bags and bottles. Mommy's Watches, however, alleviate the need for any complicated system with their easy-to-use and super cute devices.
Oxana Pantchenko, a mom with a PhD in electrical engineering, is the founder/inventor/owner of Mommy's Watches, which act as both a timer and thermometer once you slide them onto most bottles or bags of breast milk. Each watch has indicators on its face that light up either red or green to indicate the freshness and temperature of the milk.
Made of food-grade silicone, Mommy's Watches are reusable and safe to store on a bottle or bag in the refrigerator or freezer. They are available in $12.99 single packs or $23.99 double packs.
Pantchenko graciously shares more information on Mommy's Watches with Living Out Loud – Los Angeles readers.
LOL-LA: Mommy's Watches seems like the perfect name for your company and its products. But did you ever consider any other names for the business?
Oxana Pantchenko: Yes, we certainly did. When we came up with the initial idea, this device was intended for all caregivers, fathers and grandparents, not just moms. The majority of moms now go back to work while still breastfeeding, so this device is really for those that are at home providing care and feeding newborns while moms are away. Since moms are the ones that provide the milk, we decided that keeping it as Mommy's Watches was the best fit. One of the other names we considered was Mommy's Timer, though after speaking with a few moms, we found it less preferred.  
LOL-LA: Is this a family business? If yes, who is in charge of what? And is it difficult at all to go about family matters and business matters? How do you balance this?
OP: Mommy's Watches is definitely a family business. It takes a village to raise a child as they say. The same goes for any business. It was my idea, but I could not have implemented it myself without the support of my husband, my parents, my sisters and, of course, my kids. Every single person in our family is contributing on some level. However, I run the business, operations, negotiations and, most of the time, the assembly. It was certainly difficult at first – balancing a growing business, a full-time job and a family with two young kids. But with help from the family, nothing is impossible! Staying organized and evaluating priorities frequently helps us find the right balance. 
LOL-LA: From what we currently see on the website, there is a total of four different colors for the watches. What made you select these colors (baby pink, lavender, baby blue, yellow) in particular? Also, are there other colors and/or designs currently in the making?
OP: The colors that were chosen initially were lavender and light green because we wanted to use complementing colors to make them gender-neutral. People love all kinds of colors, and we then added a shade of blue, yellow and pale pink. It's just a very well-chosen group of fun colors that were inspiring. These also happen to be our kids' favorite colors. We and the kids are currently working on adding a pale orange color. It's a tough choice, you know. We are also working on an additional temperature-sensitive timer for infant formula. The idea is still in the works!
LOL-LA: Where do you see yourself and the company in the next five years?
OP: Our goal is to grow our sales by expanding our connections with suppliers in different locations. Our dream is to make our product available to any caregivers and moms anywhere in the world. This is such basic need nowadays that we feel all parents must have Mommy's Watches during the breastfeeding stage. That's why we work really hard to make them as affordable as we can. We stand by our product and secure our workmanship and quality. We communicate with our customers and have a great warranty to support our product. We want to reach everyone who may need peace of mind in his/her busy life. 
LOL-LA: Five stores/platforms currently carry the watches for sale. Are you working on getting the product sold at other locations?
OP: Absolutely! We are currently working on placing Mommy's Watches in additional boutiques throughout the country. 
LOL-LA: On top of keeping track of temperature and time, what do you hope and expect these watches can and will do for the consumer, especially a new mom?
OP: We first built Mommy's Watches for myself and my daughter. My daughter was born in May and when I returned to work in late June, the outside temperatures were over 100F on a daily basis. I could never tell if the milk that I was leaving back at home for my daughter was any good. There were too many things to keep track of: bottles, temperatures, times, ice packs, commute hours, keeping everything clean and a full-time job. I constantly worried about her and the milk and wondered what I could do to make things easier. Pouring out breast milk that might have been left out for too long was also wasteful. The first thing that I learned from using Mommy's Watches is that my refrigerator temperature was too high. After adjusting it, even vegetables lasted longer. I know that Mommy's Watches reduce the stress and worry for new moms first-hand and instead allow moms to deliver the best for their babies.    
LOL-LA: What was the one test that took longer than expected, and how did you overcome that hurdle?
OP: We did a lot of testing before we came up with a perfect formula. The longest test that we did was testing the watch in the freezer. According to the guidelines, the breast milk is good for three to six months. I patiently waited for results to come in. Results came in, and tests were great, and we launched shortly after.
LOL-LA: What is your No. 1 piece of advice for moms to be?
OP: I've never been asked this question. My No. 1 advice would be to take one step at a time! Plan accordingly and rely on tested quality products. When exhaustion and sleep deprivation sets- n, it's difficult to function and keep a clear mind, and that's when you need support and help of your family, friends and reliable products like Mommy's Watches to give you that peace of mind.
For more information, visit mommyswatches.com.
Yuri Shimoda contributed to this story.
Video Slider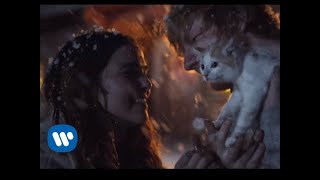 Win Tickets to See Ed Sheeran at the Rose Bowl
Ed Sheeran is back in Los Angeles, and your chance to see him perform is at the Rose Bowl in Pasadena on Saturday, Aug. 18. We are giving away complimentary tickets to the show. For a chance to enter to win, email us at info@lol-la.com with "Ed Sheeran" in the subject line and tell us why you would like to go.