SeaWorld San Diego Focuses on Education Not Entertainment
SeaWorld's All Day Orca Play begins March 18.
As SeaWorld San Diego prepares to debut its long-awaited new Orca Encounter this summer, the company is giving guests the opportunity to come face-to-face with the Earth's most majestic creatures at All Day Orca Play.
Beginning March 18, the new All Day Orca Play runs for nine weeks to provide a nonstop series of events and programs showcasing the park's beloved killer whales. Guests are introduced to each whale and their unique personalities, get to have live chats with orca behaviorists and educators and get an in-depth look at SeaWorld's killer whale family and the people who care for the animals.
After more than 50 years, SeaWorld San Diego ended their famous Shamu entertainment show on Jan. 8 after public pressure from Blackfish, a 2013 documentary that cited the treatment of Tilikum, a killer whale that killed trainer Dawn Brancheau during a 2010 show in Florida, as well as the treatment of other captive whales.
After demands by animal rights groups, SeaWorld halted its orca breeding program and ended theatrical killer whale shows at all U.S. locations. Since then, the Southern California theme park has been refocusing their efforts to be more of an educational experience between the guests and the killer whales starting with All Day Orca Play.
"We are thrilled to offer guests this unique, unmatched and uninterrupted experience with killer whales," says SeaWorld San Diego's park president, Marilyn Hannes in a written statement.
In addition to the new educational exhibits, the park remains committed to protecting killer whales in the wild and has committed $1.5 million to the National Fish and Wildlife Foundation through the Killer Whale Research and Conservation Program. Support for the KWRCP is part of SeaWorld's $10 million pledge to fund research and conservation for killer whales in the wild – the largest private commitment of its kind.
SeaWorld hopes that the new Orca Encounter and All Day Orca Play programs help spur an appreciation for the very animals that made the park a world-renowned tourist attraction.
"Our hope is that these extraordinary hour-by-hour encounters with our orcas will inspire our guests to protect wildlife and wild places," Hannes says.
To learn more about All Day Orca Play, visit seaworldparks.com/seaworld-sandiego.
Video Slider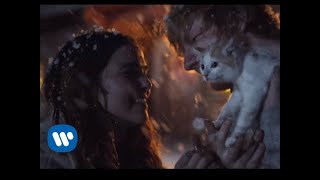 Win Tickets to See Ed Sheeran at the Rose Bowl
Ed Sheeran is back in Los Angeles, and your chance to see him perform is at the Rose Bowl in Pasadena on Saturday, Aug. 18. We are giving away complimentary tickets to the show. For a chance to enter to win, email us at info@lol-la.com with "Ed Sheeran" in the subject line and tell us why you would like to go.