Seeing the World With Instagram
An image from the "king of landscape photography," Benjamin Heath's, Instagram
With our busy lives these days, it is difficult for us to see the beauty of the world around us. We're usually stuck behind a car or staring at the back of someone's head while waiting in line to get a cup coffee. When we unlock our for phones, we are bombarded with tweets about how bad our world is and pictures of people's lunches. There is so much more going on in the world than what people show. These three Instagram accounts, however, put the beauty of the world around us on display and are must-follows.
Adam Elmakias (@elmakias) – Elmakias started his photography career taking pictures for bands at their local shows. Soon his popularity rose, and he was able to make it a career. He is a travel photographer for bands such as A Day to Remember and Pierce the Veil. Being a photographer for these bands, he travels with them whether it's a cross-country tour or a world tour. His Instagram photos feature portraits of the bands that he takes pictures of, as well the landscapes he is surrounded by.
Benjamin Heath (@benjaminheath) – The king of landscape photography, Heath hails from right here in Los Angeles. Although, the photos he takes are of places that are nowhere near here. His feed is filled with landscape pictures from all over the world. His landscape photography is different than everyone else's because he's able to make you feel like you're right there with him in the picture. His feed also features portraits and L.A. street photos.
National Geographic (@natgeo) – National Geographic has been one of the world leaders in documenting the goings-on from around the world. The staple of their success over the years has been their photography. Whether it's a lion with a zebra in its mouth, a water buffalo trying to escape from a hungry alligator or a bald eagle watching over its nest, National Geographic magazine is full of pictures like this. Their Instagram feed in no exception. They feature tons of images from around the world.
Video Slider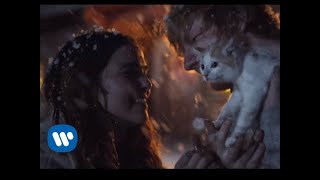 Win Tickets to See Ed Sheeran at the Rose Bowl
Ed Sheeran is back in Los Angeles, and your chance to see him perform is at the Rose Bowl in Pasadena on Saturday, Aug. 18. We are giving away complimentary tickets to the show. For a chance to enter to win, email us at info@lol-la.com with "Ed Sheeran" in the subject line and tell us why you would like to go.