Sérgio Mendes Brings a Brazilian Carnival to Redondo Beach
See Sérgio Mendes this Friday, Dec. 9, at Redondo Beach Performing Arts Center.
This summer, I was very fortunate to review the program titled "An Olympic Carnival Sérgio Mendes & 50 Years of Brasil '66" at the Hollywood Bowl on Friday, Aug. 8. It featured the Hollywood Bowl Orchestra under the direction of maestro Thomas Wilkins (conductor) and the incomparable Brazilian legend Sergio Mendes paying tribute to his years with Brasil '66. 
His set included collaborations with the Hollywood Bowl Orchestra and other invited artists, such as legendary trumpet player/producer Herb Alpert and his wife Lani Hall (a former Mendes vocalist), jazz diva Dianne Reeves, guitarist virtuoso Romero Lubambo and local dance companies Viver Brasil and Raiz Brazil Dance Company. What a show it was! It showcased not just the classical and popular music contributions by Brazil but also some of the tunes that the iconic Brazilian singer/actress Carmen Miranda gifted to early films.
Born in 1941 in a suburb of Rio de Janeiro, Mendes is known worldwide as one of the pioneers of bossa nova, a genre of Brazilian music which brings together the sounds of samba and jazz. He has won a Grammy award for Best World Music Album (1993), two Latin Grammys – one was Lifetime Achievement Award (2005) along with Best Brazilian Contemporary Pop Album (2010) – and was nominated for Best Original Song 2012 at the Oscar ceremonies for "Real in Rio" from the animated film Rio.
On Friday, Dec. 9, at the Redondo Beach Performing Arts Center, a longer and more complex program presentation of "Sergio Mendes & 50 Years of Brasil '66″ is going to be presented, so you better get your dancing shoes on. Before that party happens, Living Out Loud – Los Angeles got a chance to speak with maestro Mendes to reminisce on his stellar career and collaborations and give us a hint of future projects.
LOL-LA: You attended the local conservatory in Brazil with hopes of becoming a classical pianist, but you ended up becoming one of the pioneers of bossa nova. What composers, musicians and/or music in classical, jazz or world music has influenced you the most?
In the classical side of music, I love Ravel, Debussy, Villa-Lobos, Stravinsky, Rachmaninoff. [They] have all been very important in my musical education. In jazz, [it was] great musicians like Thelonious Monk, Bud Powell, Oscar Peterson, John Coltrane and, of course, Miles Davis. Then there was Brazilian music such as the bossa nova, which started to develop in the early '60s, a very important movement in Brazil with great songs by Antônio Carlos Jobim who was the pioneer. It was a wonderful environment for me as a young kid in Brazil to be working as part of that music scene, but it was more of a transition from classical to popular because I wanted to play with other musicians and bands.
LOL-LA: You have recorded about an album per year in your 50-plus years in the music industry. Tell us a bit about how you creatively approach a music project? Is there an initial theme? A single inspiration?
At the beginning of my career I was doing about an album a year, but not anymore. Now I like to take my time, create an idea and to write songs as well, which is something I really like to do. So each job takes a different process. I'm gonna start a new album next year but have not yet decided how to do it. I'm going to Brazil in a couple of weeks where I will record some things and then go from there. I treat each album like a new adventure, like painting a new painting.
LOL-LA: Where do you record your projects?
I like to go to different locations, different studios. I like to record in Brazil where I get a lot of inspiration. There is always incredible material, songs, musicians and percussion, which are very inspiring to me. I bring them back home to L.A., and then I record them in different studios.
LOL-LA: You were nominated for an Academy Award for Best Original Song in 2012 as co-writer of the song "Real in Rio" from the animated film Rio. How did you go about this process, and how did you feel getting that nomination?
First of all, the whole thing started when I was invited by the young Brazilian director and co-writer from Rio de Janeiro, Carlos Saldanha. He told me of the story about the birds, and of course I loved it, and we started working on it. The day they called me to say that I was nominated for an Academy Award for Best Original Song, it was a big honor for me.
LOL-LA: You have collaborated with many artists through the years, including the Black Eyed Peas, with whom you re-recorded a version of your breakthrough hit ,"Mas Que Nada," in 2006. How did the collaboration come about?
Well, that was wonderful! I always say that "life is the magic of the encounter." For me it happened one day when will.i.am from the Black Eyed Peas came to my house holding all my old CDs and records telling me he grew up here in L.A. listening to my music. It was an incredible surprise because he's much younger, from a different generation, from a different culture, and the fact that he loved what I did, it was a great thing. We had a great experience working together, one of the greatest experiences of my life. He introduced me to many of his friends like John Legend, Justin Timberlake, and I was just very surprised to know that they were also big fans, and the project was a big success. The album is called Timeless where we did the reinterpretation of the great Brazilian classics. I'm looking forward to working with will.i.am again since it has been about 10 years since we did that album.
LOL-LA: Who would you like to collaborate with in the future?
You know, I'm very curious, and I don't make many plans because I know those things happen as they may, so I don't have a list. From the top of my head, I wish I would have done something with Prince who I like very much, but unfortunately, he is not around anymore. There are many great musicians out there today that I think would be creative, very interesting to work with, so let's see what happens. 
LOL-LA: Do you have plans for a new recording?
I hope one with great songs with great joy! Mucha alegria! We are going to start in February to be ready by the end of the 2017 year.
LOL-LA: One last question. What other interests or hobbies do you have?
I love soccer/football! I used to play as a kid, but now I just watch all the games, especially the European matches. I love to watch Barcelona and my teams in Brazil! I love hanging around and having dinner with my friends, but especially spending time with my wife, my two kids and traveling.
Sérgio Mendes performs Dec. 9 at Redondo Beach Performing Arts Center. For tickets, visit purplepass.com/#148903/IMCG_GLOBAL_INC-SERGIO_MENDES_-_"A_Celebration_of_50_Years_of_Brazil_66″_with_special_guest_Valeria_Mason-REDONDO_BEACH_PERFORMING_ARTS_CENTER-December-09-2016.html.
Video Slider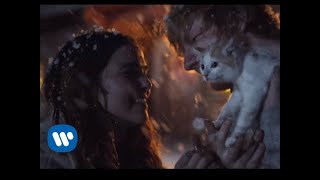 Win Tickets to See Ed Sheeran at the Rose Bowl
Ed Sheeran is back in Los Angeles, and your chance to see him perform is at the Rose Bowl in Pasadena on Saturday, Aug. 18. We are giving away complimentary tickets to the show. For a chance to enter to win, email us at info@lol-la.com with "Ed Sheeran" in the subject line and tell us why you would like to go.