Shake Your Way to a Healthier Diet with PerfectShaker
Let PerfectShaker help keep you from packing on pounds this fall.
Fall is here, and you know what that means: It's time to crack down on our daily fitness routines before we fall victim to the extra pounds this season can bring. Between the lure of Halloween candy, Thanksgiving dinner (and leftovers), holiday cookies, parties and feasts, and the calorie blowout that is New Year's Eve, we have to get our exercise schedules set now, so we aren't crying later.
One product that can help keep you on track is PerfectShaker. The 100-percent leak-free bottles are ideal for mixing up your morning protein shake, a light vinaigrette for your salad at lunch and your fruit smoothie dessert after dinner. They are BPA-free and made from foodgrade safe plastic, so you don't have to worry about how long your fruit-infused water sits on your desk while you're grinding away at work.
If you're on a cleanse, PerfectShaker is ideal for mixing up your daily drinks. Each cup comes with a rod and agitator, so all you have to do is add the ingredients, and you're ready to go. The company offers a customized holder, the Klutchie, so you can carry your PerfectShaker along with you on a hike or jog around the neighborhood.
The classic cup costs $9.99, can hold 28 oz (800 ml) and is available in a wide array of colors. There's also the Mini (500 ml) for $9.99 and Plus (700ml) with a floppy top for $14.99. You can also purchase a PerfectShaker emblazoned with the logo of your favorite Marvel and DC superheroes for $16.99. There's a Batman, Superman, Wonder Woman, Captain America, Green Lantern, the Punisher, Hulk and Flash cup in the Hero Series.
Be just like those comic heroes and take control over your fitness regimen with a PerfectShaker in hand.
For more information, visit perfectshaker.com.
Video Slider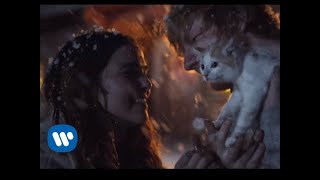 Win Tickets to See Ed Sheeran at the Rose Bowl
Ed Sheeran is back in Los Angeles, and your chance to see him perform is at the Rose Bowl in Pasadena on Saturday, Aug. 18. We are giving away complimentary tickets to the show. For a chance to enter to win, email us at info@lol-la.com with "Ed Sheeran" in the subject line and tell us why you would like to go.