Skinphonic Delivers Youthful Skin to All
Skinphonic's My Girl and Get Ready lines of products.
Taking care of one's skin should be a top priority for everyone. No matter how trivial it may seem, it is actually a vital part of being healthy and confident. Regardless of gender or race, one brand dedicated to representing those who were previously not catered to when it came to skincare is Skinphonic.
Founded by Smokey Robinson and his wife, Frances, the pair sought the help of some of the top skincare formulators to create products which catered to everyone at an affordable price. Disappointed by the quality of skincare products on the market, the team developed Get Ready (for men) and My Girl (for women). Not just the faces of the company, the Robinsons tested the items and were pleased with the results.
With Skinphonic, you can clean out your medicine cabinet of all the cleansers, acne treatments, toners, exfoliators, masks and more. Skinphonic uses a simple two-step system. The easy-to-follow regimen, which consists of the AM Hydration, Twice Daily Cleanser and PM Treatment Complex help revitalize skin, smooth wrinkles and lessen the signs of aging.
My Girl was specifically formulated to deliver cosmetically vital vitamins, botanical extracts, special marine ingredients and essential oils to pigmented skin. The AM Hydration combines moisturizers and emollients to hydrate and soothe the skin. It features a blend of marine plantain and algae with essential oils from coconuts, olive, avocado, grape seed, rosemary and other botanical sources. The Get Ready version features pore-targeting tea tree oil, marine plankton, algae and more to sooth the skin and hydrate it.
The Twice Daily Cleanser (My Girl) removes dirt, debris, excess oil and helps get rid of dull skin appearance and clogged/irritated pores. Fortified with antioxidants like allantoin, rosemary, bergamot and more, it helps sooth skin. As for Get Ready, the cleanser does the same to remove dirt and other unwanted debris and oil. It also contains tea tree oil and other essential oils.
To help boost the results of the My Girl skincare is the PM Treatment Complex, which is the extra step used to deliver additional hydration, antioxidants, soothing, pore refining and skin-brightening ingredients. The Get Ready PM Treatment Complex acts as the "hero" product. It works overnight to tighten and brighten skin. Delivering advanced peptide, vitamins C, E, Retinol (A) and B3, it helps restore youthful radiance.
You can purchase the three-piece kits for $59.99 (each). The line also carries a refining serum and overnight serum for $39.99. Additionally, an Intensive Eye Therapy is available for $39.99 as well.
For more information on the products or to purchase, visit skinphonic.com.
Video Slider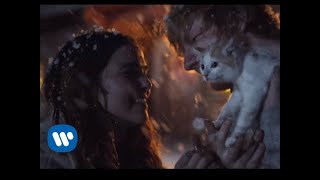 Win Tickets to See Ed Sheeran at the Rose Bowl
Ed Sheeran is back in Los Angeles, and your chance to see him perform is at the Rose Bowl in Pasadena on Saturday, Aug. 18. We are giving away complimentary tickets to the show. For a chance to enter to win, email us at info@lol-la.com with "Ed Sheeran" in the subject line and tell us why you would like to go.