Spanish Singer / Songwriter Camilo Sesto to Enchant Microsoft Theater June 2
Camilo Sesto performs June 2 at the Microsoft Theater. (Courtesy Image)
Spanish Latin ballad and pop music legend Camilo Sesto is bringing his latest farewell tour, dubbed "Camilo 70", to the Microsoft Theater in downtown Los Angeles on Friday, June 2.
The show begins at 8 p.m.
"Camilo 70" comes from his latest release, Camilo 70. It is a compilation of the artist's greatest songs ever, and even some fresh tunes – including some unpublished live versions.
"Amor Mío, ¿Qué Me Has Hecho?", "Perdóname", "Donde estés, con quien estés", "Melina", "¿Quieres ser mi amante?" and "Jamás" are among Sesto's most recognized songs.
Sesto, who is oftentimes classified as the "The Sinatra of Spain", has sold over 175 million albums worldwide and gain worldwide popularity during the 1960s while singing in two different bands. But it really wasn't until he went solo that much of his success arrived both as a singer and also as a songwriter, given that he's penned hit after hit for the likes of Ángela Carrasco, Miguel Bosé, Lucía Méndez, and José José, among several others.
Camilo Sesto performs June 2 at the Microsoft Theater. Tickets are $249.50, $129.50, $99.50, $79.50, $59.50, and $35. For more information or to purchase tickets, visit AXS.com.
Video Slider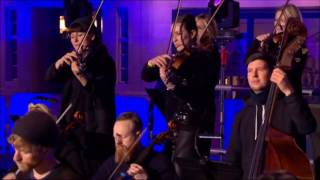 Win Tickets to See Pete Tong at Hollywood Bowl
Pete Tong is back in Los Angeles, and your chance to see him perform is at Hollywood Bowl on Thursday, Nov. 9. We are giving away complimentary tickets to the show. For a chance to enter to win, email us at info@lol-la.com with "Pete Tong" in the subject line and tell us why you would like to go.