Spend this Memorial Day Weekend with Osmar Escobar at The Conga Room
Osmar Escobar (Courtesy Photo)
No plans this weekend? No problem!
Head to The Conga Room this Sunday, May 28 for an unique performance from Colombian trap sensation Osmar Escobar, alongside Mega 96.3 fm's DJ Eddie One, DJ Hife and DJ Baberoc.
The spectacle is part of Loteria Sundays at The Conga Room.
For more information, to RSVP for an early entry guest list or purchase guaranteed entrances, visit NightOut.com.
More info on Osmar Escobar
It's through his music, that Escobar hopes to empower diverse cultures as well as bring the world together through one universal language. So whether he is singing in Spanish or English, audiences will be able to lose themselves in the sound he has created from the heart for the world. One thing fans can expect is the unexpected since Escobar loves keep themes varied in his music. He's just as comfortable penning a tune about his adopted home as he is discussing deeper topics regarding life and hardships experienced.
After the successful release of "Voy a Buscarte", which has reached over 850,000 views in YouTube, the Colombian singer/songwriter is putting the finishing touches to his debut EP titled LA Tribu, set to be released this summer under the 519 Music x Amazonic Records label.
Video Slider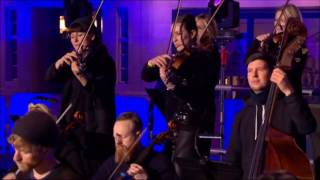 Win Tickets to See Pete Tong at Hollywood Bowl
Pete Tong is back in Los Angeles, and your chance to see him perform is at Hollywood Bowl on Thursday, Nov. 9. We are giving away complimentary tickets to the show. For a chance to enter to win, email us at info@lol-la.com with "Pete Tong" in the subject line and tell us why you would like to go.