Spend the Weekend Tasting the City's Best at Los Angeles Food & Wine Festival
From cocktails to scrumptious bites, there's plenty to be sampled at Los Angeles Food & Wine Festival. (Stefanie Parkinson)
It's the weekend, and there's only one thing you need to be involved with. The Los Angeles Food and Wine Festival is here, and your taste buds are in for a treat.
The epic event that descends into Los Angeles every year is bringing in bigger and better options than ever before. It showcases the most decadent food items, the best chefs and some of the most unique beverages on the planet.
If you're into food, or art, this is where it all converges, and you get to see the cutting edge of what's new in the world. The health options are a plenty, and the real way to see these amazing dishes is at behind-the-scenes events all weekend long. Come meet and hang with the people behind the next stage in food and design.
Tickets are very reasonable for each event, and a full listing of everything going on this weekend can be found at lafw.com/events.htm.
We highly recommend going to the Grand Tasting. It's the marquee event for this weekend and possibly one of the neatest things Los Angeles has to offer.
Video Slider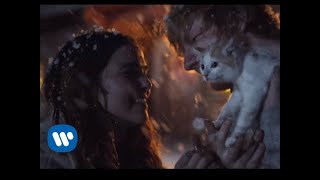 Win Tickets to See Ed Sheeran at the Rose Bowl
Ed Sheeran is back in Los Angeles, and your chance to see him perform is at the Rose Bowl in Pasadena on Saturday, Aug. 18. We are giving away complimentary tickets to the show. For a chance to enter to win, email us at info@lol-la.com with "Ed Sheeran" in the subject line and tell us why you would like to go.