A Spin Through Car History at the Classic Auto Show
This Gullwing Mercedes was a highlight of the Classic Auto Show. (David Tobin/LOL-LA)
Los Angeles already has the Auto Show, but what about one focused on the classic world? Well, that's just what happened this past weekend.
Over a hundred of the most amazing four- and three-wheeled vehicles descended upon the Los Angeles Convention Center to a packed house. The layout was organized by type, and then a chronological path ripped down the middle, showing off the best of the best.
The finale featured one of my all time favorites, the Shelby Cobra.  There were a few at the show, but the all-blue one with white interior has always been a look I've loved, and it was there. It was like seeing the girl in class you always wanted to date at a party, and you don't know how to ask her out. It was awesome.
The other feature was the Gullwing Mercedes that easily dominated the 1960s auto scene. A throwback to that style was released recently, but nothing compares to the original, and the line wrapped around it at the Classic Auto Show didn't hide that fact.
Your normal fare of classics was present, Mustangs, GTOs, Stingrays, Porsches, but this show also had a section of Panteras. That's rare. Usually, you might get one at an auto show, but the Classic Auto Show had over five, and it was glorious. Such a neat sight to see, especially all of the fathers trying to explain how rad of a ride that car can be and what a pain in the ass it is to maintain.
The event only took about an hour or so to walk through and see every car. I could spend about two hours in there max and then be on to the next activity. Some said they wished there was more, but in the end, it was the perfect amount. You could come in and do your thing, take in some great automotive masterpieces, and then be on your way and not feel like you missed a thing. So many auto shows overdo it, and you get redundant showings, and it takes away from the variety of what's really there.
When this comes back to Los Angeles next year, be sure to carve out a few hours and take a walk down a row of history that truly puts you in the driver's seat.
Video Slider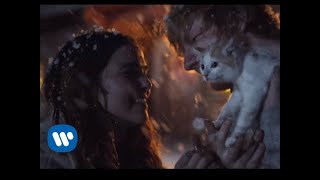 Win Tickets to See Ed Sheeran at the Rose Bowl
Ed Sheeran is back in Los Angeles, and your chance to see him perform is at the Rose Bowl in Pasadena on Saturday, Aug. 18. We are giving away complimentary tickets to the show. For a chance to enter to win, email us at info@lol-la.com with "Ed Sheeran" in the subject line and tell us why you would like to go.