SpireWorks Delivers Kicked-Up Döner to Eagle Rock
SpireCakes, a Spire beef sandwich and Twice Cooked Baby Dutch Yellow Potatoes at SpireWorks Eagle Rock (David Tobin/LOL-LA)
Oh, Eagle Rock. You are this little part of Los Angeles that is slowly moving more and more onto everyone's radar –  from great bars to secret spots to keep your belly full. And after visiting the private media preview of SpireWorks last night, it looks like there's another one to add to the list.
The new eatery officially opens on Tuesday, Jan. 24, and is set to offer some solid options for those of you that want excellent flavor on the go. It's a sit-down döner-based restaurant that takes its meats very seriously. Nothing is half-assed here, and it shows.
The range of food is themed by various cities to let you put your taste buds in the hands of the staff. If you want, you can make up your own creations, but I recommend going with their Destination options on your first visit.
I went to Bangkok and wasn't disappointed. There was tons of flavor (tamarind chutney, yellow curry aioli, Thai coconut curry crumble) and a sharp bit of spice (pickled red peppers and sambal). My guest ventured to Peking and was happy with the creation that included hoisin sauce, green onions, carrots, cucumber and Rayu Shaker. I was torn between these and the Carolina that the staff was raving about.  And that's part of the fun with this place, you can try a solid variety of food options. It's not just a slight variation, you really can come here and find something for everyone.
The desserts were also in play at the preview, and I tried all of them. Yes, really. I mean, if I'm going to give an accurate review, I need to get my hands dirty, and I did. I would say half of the desserts are good, while the others lack real flavor. The Strawberry Shortcake, Chocolate Ganache and Tiramisu SpireCakes are out of this world, while the others are a pass.
To wash this down, they have a fantastic selection of fountain drinks, but being the consummate food journalist, I had to take it a step further and try their Okinawa Raw Sugar Sea Salt Nitro Latte, and it was epic. The taste was perfect, it had great consistency and packed such a punch, I had to chug water and go play the drums for an hour when I got home to burn off the buzz. I loved it.
So head over to Eagle Rock (4945 B Eagle Rock Blvd.) and hit this location, or their other one in Westwood (1061 Broxton Ave.) for a solid bite and one hell of a caffeinated punch, if you dare.
For more information, visit spireworks.com.
Video Slider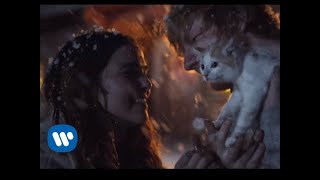 Win Tickets to See Ed Sheeran at the Rose Bowl
Ed Sheeran is back in Los Angeles, and your chance to see him perform is at the Rose Bowl in Pasadena on Saturday, Aug. 18. We are giving away complimentary tickets to the show. For a chance to enter to win, email us at info@lol-la.com with "Ed Sheeran" in the subject line and tell us why you would like to go.