Stay Handy with Kelvin Tools
The Kelvin.36 is 36 tools in one.
No matter who you are, you should be prepared for any situation. One gadget that should always be kept close (whether that be in your tool box, purse or kitchen drawers) is the Kelvin.36.
Tackle hundreds of every tasks with ease with this compact tool, which actually features 36 tools in one. You'll be able to fix (almost anything) with it. From hanging pictures to assembling furniture and everything in between, the Kelvin.36 will become your go-to household item.
It comes in a stylish urban design and in multiple color options like black, white, cyan and magenta. Kelvin.36 is a combination of innovation, creativity and convenience all wrapped into one product. It's a screwdriver, hammer, LED flashlight, level, measuring tape and more.
The multi-use tool is not only versatile, but it's also compact and small enough to fit into your pocket. If you're like most who have a drawer or toolboxes filled to the brim with numerous amounts of tools, you can declutter with this one little device. It also includes common household utensils like a bottle opener and corkscrew.
While it's lightweight, it's also very strong and can even withstand being run over by a car (Don't try it at home.). The cast aluminum body is engineered with ABS plastic and an ergonomic rubberized handle.
Additionally, it contains powerful alloy magnets to hold close screws, a cast zinc hammer surface, a box cutter bit (exclusive to the Kelvin 36) and snap-action screwdriver, which snaps open at the push of a button. The screwdriver locks at 90 degrees for extra torque.
There are also 26 hardened CR-V bits with satin chrome plating, including Torx bits and Allen keys.
This tiny tool retails for $49.99. It's the perfect birthday gift or Father's Day gift.
Go to kelvintools.com for more information.
Video Slider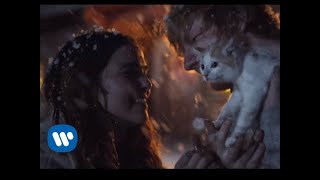 Win Tickets to See Ed Sheeran at the Rose Bowl
Ed Sheeran is back in Los Angeles, and your chance to see him perform is at the Rose Bowl in Pasadena on Saturday, Aug. 18. We are giving away complimentary tickets to the show. For a chance to enter to win, email us at info@lol-la.com with "Ed Sheeran" in the subject line and tell us why you would like to go.