Stay Lit with OxyLED Sensor Lights
No more late-night snack trips in the dark, thanks to OxyLED.
If you've never avoided getting up in the middle of the night because you're afraid of what you might see in the dark, you're lying. From being paranoid after watching a scary movie or simply being sick and tired of stubbing your toes in the dark, OxyLED has you covered.
There's no frills, insanely complicated instructions, wiring or really any actual work necessary. Their OxySense Stick Anywhere Wireless Bright Motion Sensor Night Light will brighten up your life.
It comes in the T-035S Semicircle shape and also the T-03X Rectangle Shape (each retailing at $13.99). Thanks to advanced PIR and night-sensor technology, the lights work by detecting body heat and human motion within their sensing range of 10 feet.
With 14 super bright LEDs of white light, you can use the Day & Night Mode. It turns on and off based off occupancy and ambient light level.
The device can be left on Constant On mode and be kept on all day long, or it can be switched over to the Motion Activated mode. The rechargeable lithium batteries make it possible for the lights to last for days on end.
The package contents include the night light, micro USB cable, 3M adhesive strip, two screws, two pillar hinges, a user manual and warranty card. The adhesive strip makes it easy to place the lights in any bedroom, hallway, washroom, balcony, attic, garage, cupboards and really anywhere else you may need light.
Depending on how you want to install the lights, you can simply use the adhesive strip, or if you want a more permanent option, you can mount it on your walls. If you want to use the light outdoors, you can use four AA batteries.
No longer will your midnight trips to the bathroom or late-night snack sessions be ruined thanks to OxyLED.
Drop by their Amazon.com page for more information.
Video Slider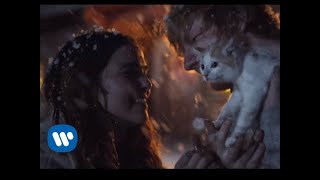 Win Tickets to See Ed Sheeran at the Rose Bowl
Ed Sheeran is back in Los Angeles, and your chance to see him perform is at the Rose Bowl in Pasadena on Saturday, Aug. 18. We are giving away complimentary tickets to the show. For a chance to enter to win, email us at info@lol-la.com with "Ed Sheeran" in the subject line and tell us why you would like to go.