Stuntman Greg Powell Packs The Hitman's Bodyguard Full of Action
Samuel L. Jackson and Ryan Reynolds star in The Hitman's Bodyguard . (Lionsgate)
Need a break from Holiday themed movies? Perhaps you're in the need for some kick-ass action instead. Luckily, the comedic-action film, The Hitman's Bodyguard, is out on DVD and will fulfill your viewing needs.
Ryan Reynolds (Deadpool, The Proposal) and Samuel L. Jackson (Pulp Fiction, The Hateful Eight) team up and prove to be the iconic duo you didn't know you needed.
The all-star cast delivers plenty of action and laughs throughout the film, which also stars Oscar nominated actor, Gary Oldman and Salma Hayek.
With Reynolds playing the role of an elite bodyguard, Michael Bryce, and Jackson as renowned hitman, Darius Kincaid, the two are forced to work together.
Not only do they have to avoid getting killed, they have to avoid killing each other for a wild 24 hours.
Stunt coordinator, Greg Powell helped make the film the raucous adventure that it is.
From high-speed car chases, boat escapades and more, The Hitman's Bodyguard is unlike many films out today in the sense that there is no CGI, Powell said.
"What you see is what you get, I love live action."
"Coordinating stunts can be very difficult, but in this film it worked very well with the way Patrick [Hughes] shot it," he said.
When it came to planning out the action shots, Powell spoke highly of the efforts of both Reynolds and Jackson.
"With Ryan, there was a lot of input," he said. "He was very focused on how his character moved and walked and drove and did everything."
"He [Reynolds] was very involved."
As for Jackson, Powell said the actor watched everything and made sure that he liked what was being done.
During filming, Powell expressed how important it was to have eyes wide open, as people would be walking around despite sets being closed off to the public.
"We've done it all before so it comes naturally, but stunt work comes with its problems when you're shooting."
Powell is no stranger to action, stunt work has been a part of his life since day one, literally.
The profession runs in his blood as his father, grandfather and younger brother were all involved in it.
"I used to go to the studio when I was a kid," Powell stated. "I was going to do nothing else, I was going to be a stuntman."
Make sure to pick up a copy of "The Hitman's Bodyguard" to see all the live-action for yourself.
The Hitman's Bodyguard is now available on DVD and Blu-ray.
Marvin Vasquez contributed to this story.
Video Slider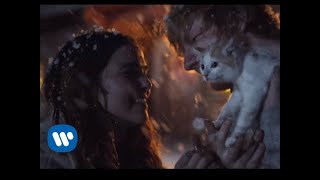 Win Tickets to See Ed Sheeran at the Rose Bowl
Ed Sheeran is back in Los Angeles, and your chance to see him perform is at the Rose Bowl in Pasadena on Saturday, Aug. 18. We are giving away complimentary tickets to the show. For a chance to enter to win, email us at info@lol-la.com with "Ed Sheeran" in the subject line and tell us why you would like to go.