Surprise Rainy Day Necessities
I hate shorts. I think they're boring and useless to a wardrobe, with the single exception of leg tattoos that are obviously meant for showing off. But living in Los Angeles, having a lightweight set of shorts is essential in your closet – for rainy days.
Although summer is coming to an end, you don't need to put your summer shorts away quite yet. Hear me out, after countless journeys to places with atrocious, uncontrollable summer weather that goes from 75 and sunny to 65 and rainy in the matter of minutes, I've come to the conclusion that shorts on rainy days are the way to go.
Rainy days in Los Angeles mean the weather might be in the mid to high 60s, and most likely the rain will be scattered. From experience I've learned that walking around with thick, soaked denim throughout the day is one of the most uncomfortable feelings I have ever felt in my life. Denim takes hours to dry, and the stains it leaves on your shoes are sometimes permanent. Shorts, however, dry off much faster and conveniently allow you to dry your legs off before stepping into your car.
If you don't own rain boots, then you need work boots, and if you're a man, then work boots are crucial to your fall/winter rotation. Most of you wore your old shoes when it came to doing any work around the house this summer, and this season when it comes to rainy days, most of you will reach for those same exact shoes.
Those shoes are most likely a canvas-top shoe that absorbs all the water and keeps your feet nice and wet all day long. Consider investing in some Timberland or Red Wing boots that will keep you high off the ground avoiding puddles and keep your feet dry all day long. Not only will you be dry and warm, but boots also add character to any outfit (rainy day or not).
Video Slider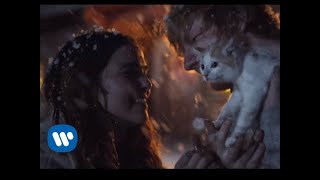 Win Tickets to See Ed Sheeran at the Rose Bowl
Ed Sheeran is back in Los Angeles, and your chance to see him perform is at the Rose Bowl in Pasadena on Saturday, Aug. 18. We are giving away complimentary tickets to the show. For a chance to enter to win, email us at info@lol-la.com with "Ed Sheeran" in the subject line and tell us why you would like to go.