TAPPAN Atelier Presents Andru Sisson's Black Privilege
Painter Andru Sisson (Harrison Edwards / Tappan Co.)
Now through April 14, TAPPAN Atelier in downtown Los Angeles is presenting Black Privilege, a new series of works on paper by painter Andru Sisson.
It is open to the public daily from 12-8 p.m. until April 14. It is free!
"Sisson's work is characterized by dynamic, gestural lines that depict portraits of figures, each piece unique yet consumed by a personal rhythm and visual language," says TAPPAN's spokesperson.
Black Privilege is a much larger series when compared to his last solo exhibition, Ivory Gold Slaves. Black Privilege serves as a "narrative intermission," according to a prepared statement.
Sisson lives and works in Los Angeles and New York, simultaneously. He began gaining interest in creative expression ever since his childhood growing up in rural Arizona. He comes from a family of painters.
"These works are about a certain state of being," says Sisson in the prepared statement. "They reflect on the emotional and physical state of being a black painter in America, right now."
Pastels, primer, paper and tape are the materials used in Black Privilege.
TAPPAN Atelier is located at 1008 Maple Ave., Second Floor, Los Angeles, CA, 90015. A public parking garage is located behind the Atelier. Full day rate is $5-10. The entrance is on Olympic Blvd.
For more information, visit https://www.tappancollective.com/ or call (213) 226-6452.
Video Slider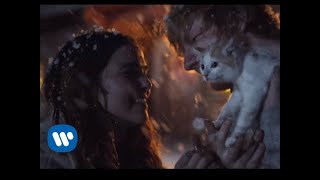 Win Tickets to See Ed Sheeran at the Rose Bowl
Ed Sheeran is back in Los Angeles, and your chance to see him perform is at the Rose Bowl in Pasadena on Saturday, Aug. 18. We are giving away complimentary tickets to the show. For a chance to enter to win, email us at info@lol-la.com with "Ed Sheeran" in the subject line and tell us why you would like to go.