Taylor Dayne: the Voice, the Legend, the Balladeer
Catch up with Taylor Dayne in our exclusive Q&A.
Taylor Dayne has been in the music industry for almost 30 years, and the pop diva is showing no signs of slowing down. The Grammy-nominated singer has a string of Top 10 hits, sold-out world tours, and she has even starred on Broadway in Elton John's "AIDA." The iconic vocalist is set to tell it to your heart when she takes the stage on the Queen Mary on Valentine's Day, Feb. 14, 2017. She will perform a variety of her hit singles, including her No. 1 single, "Love Will Lead You Back." We caught up with the pop legend to talk about everything from love and music to her next chapter.
Living Out Loud – Los Angeles: Your timeless love songs play on the radio constantly – and we love every second of it. Which of your songs is your favorite to perform?
Taylor Dayne: Love is a very different experience. I perform "I'll Always Love You" earlier in the show, and it's the end where I have an instrumental breakdown and a vocal jazz breakdown. That's fun and improvised every show.
LOL-LA: You have some of the most iconic love songs in pop music. What is your favorite Valentine's Day song to sing that you didn't originally record?
TD: "You Are So Beautiful to Me."  I like Joe Cocker's version, and then give it a Ron Isley twist and imagine your true love.
LOL-LA:  The feedback has been great around your Greatest Hits Tour. When can fans expect a new record? Any insight as to who you are working with or the type of music?
TD: I have so much music in my heart, and recording is one thing but getting music heard is another. I am strategizing. This week I have met with a few incredible writer/producers from Sweden and Norway. It's very exciting. We will get in the studio and play and see where it goes.
LOL-LA:  Your resume is so diverse – singer, actress, writer. Any plans to perform on Broadway or do theater again soon?
TD: My last theater venture was in Toronto last year. I did a three-month writer workshop into a stage run with Dee Snider's "Rock & Roll Christmas Tale." The role of Grizabella in "Cats" was a real brilliant fit. It's a commitment, but I am open to do more theater
LOL-LA:  You have accomplished so much – world tours, multi-platinum records and Broadway shows. What is one accomplishment still on your list?
TD: Well, I did a TEDTalk at the end of October, which was part of the process I started last year in putting my thoughts together for a book, my memoir, if you will.
LOL-LA: Do you have any upcoming television projects?
TD: I had a deal with WE TV the last couple of years. I have to say it was harder getting all the variables and testing and filming through the network than any record I have done. I do have some potential moves up my sleeve.
Taylor Dayne performs Feb. 14 at the Queen Mary in Long Beach. For more information, visit taylordayne.com.
Video Slider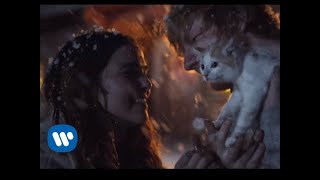 Win Tickets to See Ed Sheeran at the Rose Bowl
Ed Sheeran is back in Los Angeles, and your chance to see him perform is at the Rose Bowl in Pasadena on Saturday, Aug. 18. We are giving away complimentary tickets to the show. For a chance to enter to win, email us at info@lol-la.com with "Ed Sheeran" in the subject line and tell us why you would like to go.