The Big Takeaway from the L.A. Galaxy's 2-1 Loss to Barcelona
The Galaxy's Steven Gerrard faces Barcelona's Sergio Busquets July 21 at the Rose Bowl. (Rafael Orellana/LOL-LA)
Whatever the result, these games seem to have no bearing on the overall big picture for the Los Angeles Galaxy.
Last year, despite suffering a 7-0 defeat at the hands of English giants Manchester United that many viewed as a league-wide embarrassment, the Galaxy justified their status as postseason favorites en route to a record fifth MLS Cup. The year prior to that, they topped Italian powerhouse Juventus 3-1, but lackluster play in the postseason saw them bow out in the opening round of the playoffs to Real Salt Lake.
With that logic, you could say Tuesday night's gritty 2-1 defeat to European champions FV Barcelona in the International Champions Cup in which they were out-possessed and outperformed will have no effect on their remaining 12 games of the MLS regular season. But in order to see the benefit of playing games like these, it's important to see the differences within the Galaxy's roster.
"I think it is a fabulous experience for [our young players]," says Galaxy coach Bruce Arena, who made 10 substitutions at halftime. "Some of [our] kids are 19 years old, playing against an outstanding club. Obviously in the second half, Barcelona went with some young players as well, but for our guys, I don't think [Robbie] Keane and [Steven] Gerrard need these games as much as the young kids need the experience."
Arena hits the nail on the head in describing the different levels of experience within the Galaxy's roster, but he doesn't underscore the importance and advantages that come with playing games like these every summer. Like Arena says, these games aren't for the Steven Gerrards and Robbie Keanes, or even for A.J. De La Garza or Omar Gonzalez (out on USMNT duty Tuesday night), who have many of these friendlies under their belt.
But for players such as Bradford Jamieson IV, Ariel Lassiter and Raul Mendiola, these games are part of a unique situation the Galaxy find themselves in which builds pedigree. These games alone don't build pedigree, but add the benefit of facing world-class opponents to playing and practicing alongside players like Keane and Gerrard (and in the past, David Beckham and Landon Donovan) on a regular basis, as well as playing under a coach like Arena in an organization with a well-established pipeline between their youth ranks and the senior squad, and that's quite a formula for success.
That is the benefit of these games for the Galaxy. As much as their European opponents see these games as no more than an opportunity to remove the cobwebs ahead of their respective seasons, facing players of the caliber of Luis Suarez, Andres Iniesta, Wayne Rooney and Cristiano Ronaldo in front of 93,000 people, even in a friendly, tests the team against the best and forms part of a healthy Galaxy system that helps players succeed.
Jamieson and Lassiter, who both entered the game after halftime, showed several exciting flashes offensively, though they lacked the poise to finish in front of the net.
"When you are making mistakes against guys that are the best in the world you know where you are in the world," Jamieson says. "It really puts you in your place and you learn things that can make you better.
The 18-year-old, who scored his first MLS goal earlier this season and last month formed an integral part of the United States team in the U-20 World Cup, added how these games help him and other young Galaxy players.
"I think [Lassiter] and I complement each other well. He is a fun guy to play with. Obviously with the [Galaxy II] we play together a lot, and I think some good chemistry is building between the two of us."
Despite all the fanfare surrounding these games and all the big names playing in them, that's ultimately the only thing that matters.
Video Slider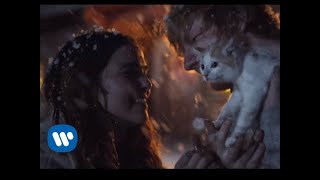 Win Tickets to See Ed Sheeran at the Rose Bowl
Ed Sheeran is back in Los Angeles, and your chance to see him perform is at the Rose Bowl in Pasadena on Saturday, Aug. 18. We are giving away complimentary tickets to the show. For a chance to enter to win, email us at info@lol-la.com with "Ed Sheeran" in the subject line and tell us why you would like to go.