The Funniest Women on Twitter
Maybe you've had it with seeing the same things on Twitter: the ice-bucket challenge, celebrity photos that were recently hacked and plastered all over the internet, the list goes on and on. Sometimes it's good to have a breath of fresh air and a good laugh.
There are plenty of different Twitter accounts to choose from to get a hearty chuckle, but some of the bigger accounts don't even try anymore, and to top it off, most of the time you can't even relate to them. That's why this week I have chosen three accounts for you to follow, and all of them just happen to be women. Here are the three funniest women on Twitter:
Jen Statsky (@jenstatsky) – If you're a fan of "The Tonight Show Starring Jimmy Fallon" or "Parks and Recreation," Statsky has written for both shows and is one of the writers behind Comedy Central's latest success, "Broad City." Here are a few of her tweets: "My diet could be best described as 'unchaperoned child at a birthday party'" and "Winter is filled with men trying to figure out the least feminine way to apply chopstick."
Vanessa Ramos (@thatRamosgirl) – Ramos is a comedian from West Hollywood. She was a writer for the Comedy Central "Roast of James Franco," the MTV Movie Awards and is working on new show coming out this March called "Bordertown." Here is one of her tweets: "Cat hair is lonely people glitter."
Mindy Kaling (@mindykaling) – Kaling was a producer and writer for "The Office" and also played the role of Kelly Kapoor. She also has her own TV show on Fox and a book out called Is Everyone Hanging Out Without Me? (And Other Concerns). I suggest you pick up that book, or do what everyone else does and read most of it at Barnes & Noble.
I hope you enjoy following these ladies as much as I do!
Video Slider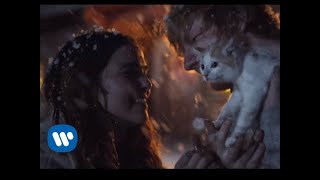 Win Tickets to See Ed Sheeran at the Rose Bowl
Ed Sheeran is back in Los Angeles, and your chance to see him perform is at the Rose Bowl in Pasadena on Saturday, Aug. 18. We are giving away complimentary tickets to the show. For a chance to enter to win, email us at info@lol-la.com with "Ed Sheeran" in the subject line and tell us why you would like to go.