Street League Skateboarding Nike SB World Tour's Stop in L.A.
Luan Oliveira scored an 8.9 on his final run to come from behind and win the L.A. title. (Pablo Lopez/LOL-LA)
Luan Oliveira comes from behind to win his first Street League event ever. The Brazilian skater riding for Nike SB did it in buzzer-beater fashion at the Galen Center July 11 as he took home the hardware, $100,000 and earned himself a ticket to the Street League Skateboarding Nike SB Super Crown World Championship in Chicago.
The Galen Center at USC was completely sold out, seats were filled with people from all over Southern California, the United States and world, as they were ready to see their favorite athletes compete for the bragging rights of Los Angeles. It was almost as if we were at a familiar building a few minutes down the street, watching No. 24 hit a three-point jumper to win the game with a few seconds left – at least that's what it felt like when Oliveira stuck the landing.
Last year it was Nyjah Huston who won in comeback style. After breaking the trucks off his board, he made the leap from third place to first place on the final attempt of the round, busting a big flip over the manual pad reassuring the world that he lived up to the hype.
As always, everything seemed to be going Huston's way, sticking landing after landing, accumulating a score that was one skater away from earning him yet another SLS title in Los Angeles. But Oliveira was not going to go down easy.
After battling his way out of the prelims, knocking out Nike SB teammates Paul "P-Rod" Rodriguez, Shane O'Neill and Ishod Wair along the way, Oliveira scored a well deserved 9.1 on his first run of the finals that got the crowd amped for what was yet to come. Although he scored a solid eight on his second run, the next trips down the course were surely two that he would've wanted back, earning yet another eight score from the judges and missing the landing on the one after that. This left Huston with the opportunity to secure his trophy and protect his throne with one solid trick.
Playing it safe, Huston stepped down the ramp and onto the rail, performing a trick that did not appeal to the judges – or the crowd – and was given a lousy score of 2.5. All of a sudden Huston left the door wide open for Chaz Ortiz and Oliveira to steal the trophy.
Ortiz missed his landing, but Oliveira did not. He capitalized where both Huston and Ortiz could not. He uses the chants of the crowd as fuel while the other two cracked under the pressure of the limelight. Oliveira scored an 8.9, which put him .2 ahead of Huston and ultimately crowned him the new SLS champion of Los Angeles.
Street League Skateboarding Nike SB World Tour has now completed its third consecutive stop in Los Angeles, the mecca of skateboarding, and is en route to completing its six-year-run when it caps the year off in Chicago Oct 4. Along the way, Street League has brought together a community of skateboarders that were once denied the freedom of skateboarding on many public properties like the Los Angeles Court.
On July 11 Los Angeles welcomed this group of 25 talented skaters, and Angelenos hope that next year SLS will be back for another day full of drama and entertainment.
For more information on the SLS Nike SB World Tour, visit streetleague.com.
Video Slider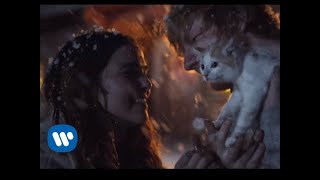 Win Tickets to See Ed Sheeran at the Rose Bowl
Ed Sheeran is back in Los Angeles, and your chance to see him perform is at the Rose Bowl in Pasadena on Saturday, Aug. 18. We are giving away complimentary tickets to the show. For a chance to enter to win, email us at info@lol-la.com with "Ed Sheeran" in the subject line and tell us why you would like to go.