Three Must-See Stagecoach Acts Before the Lights Come On
Cam burns up the Stagecoach Mane Stage at 5:20 p.m. on Sunday.
After two weekends of countless celebrity sightings, glamping and worn-out fashion trends, the Empire Polo Club in Indio, Calif. makes way for banjos, RVs and dusty cowboy boots this weekend. Stagecoach is here, and there's plenty to be thankful for!
For starters, the weather won't totally suck (which is relative, of course; highs of low-to-mid 90s, nice evenings, wind won't be a factor). More importantly, the lineup is stacked from the early afternoon on. There really is something for everyone. Most people eagerly await headliners Dierks Bentley, Shania Twain and Kenny Chesney, but there are several other acts to watch who don't have the same fanfare and repertoire of the aforementioned megastars. These folks are what makes Stagecoach worth the price of admission and the long trek to the desert because they turn the festival into the all-day experience it truly is. Here are the three Stagecoach acts you can't miss before the lights come on.
Jon Pardi – After finishing high school in Northern California, Jon Pardi picked up his guitar and headed to Nashville in search of country music stardom. He hasn't looked back since. He opened for Dierks Bentley in 2010, released his debut album (which includes breakout hit, "Up All Night") in 2014 and reached the top of the charts last year when his second album, California Sunrise, spent a few weeks at No. 1 on the Billboard Top Country Albums list and placed at 11 on the Billboard Top 200. As the name of the album suggests, it is a big nod to the great California country sub genre of the past, but with a sweet, modern touch. His 6:05 p.m. set on the Mane Stage on Friday will be stacked, with Maddie & Tae coming on before him and Randy Houser, Cole Swindell and Bentley coming on after.
Cam – If you casually listen to contemporary country music, you may have heard Cam's touching, melancholic, certified Platinum single "Burning House," but you may not recognize her. That's because she doesn't have the repertoire of a Bentley, Twain or Chesney – yet. But everything in her trajectory up until today tells you her name won't one day be the answer to some obscure Jeopardy question, but rather a staple in the country industry for a very long time. If you watch her TEDx talk at the University of Nevada titled "Life Can Be Tough. Music Can Help," you will fall in love with how she views music as such a vital part of humanity and how personally meaningful her songs are to her. Add her beautiful voice to that, and you'll see why she could well be a country megastar in the making. Don't miss her Sunday at the Mane Stage at 5:20 p.m..
William Michael Morgan – A sizable portion of country music fans lament the state of contemporary country music; they yearn for the days when George Strait, Alan Jackson and George Jones were the face of the genre. While no artist alone will transform country music to the era many view as a golden age, William Michael Morgan is doing his part to turn back the clock on the genre for the better. The New York Times recently lauded the 23-year-old Vicksburg, MS native by saying, "…in the emergent field of gentleman country – an antidote to the bros of the last few years – William Michael Morgan stands tall." The praise continues, referring to his debut album, VINYL, as a "sturdy, reflective debut album … a throwback to the temperate wisdom of midcareer George Strait." Make sure you're there on time Friday for his set at the Mane Stage at 3:40 p.m.
Stagecoach Festival is April 28-30. For more information, visit stagecoachfestival.com.
Video Slider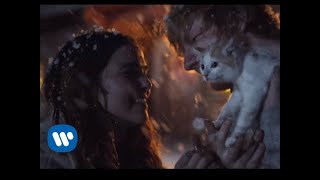 Win Tickets to See Ed Sheeran at the Rose Bowl
Ed Sheeran is back in Los Angeles, and your chance to see him perform is at the Rose Bowl in Pasadena on Saturday, Aug. 18. We are giving away complimentary tickets to the show. For a chance to enter to win, email us at info@lol-la.com with "Ed Sheeran" in the subject line and tell us why you would like to go.