Three Weekly Farmers' Markets to Visit in L.A.
Pick up some fresh produce every Sunday at Melrose Place Farmers' Market in West Hollywood. (Facebook)
Whether you've been to one or not, you've probably all heard of farmers' markets. The place where vendors are out under white tarps selling succulent organic produce, sweets, specialty drinks and handmade crafts. Where florists with gorgeous flowers of all sorts are set up next to a kettle corn stand, preparing you for a perfect date by what seems like serendipity. Food vendors with enough variety for the pickiest of eaters are at every corner, along with some live music from a band or a soloist jamming out with a bucket for tips from generous listeners.
Because Los Angeles is a busy city where fast food is a staple to the folks in the area, visiting a farmers' market is a great way to have a good time and find all sorts of healthy fruits and veggies that are in season.
With sunny, warm weather strolling into Los Angeles, here are three Farmers Markets that you should definitely check out.
Pershing Square Farmers' Market (Downtown) – Located at 532 S. Olive Street, this farmers' market is held twice a week every Wednesday, from 11 a.m. to 2 p.m. Whether you are passing through or on a lunch break nearby, you can make a stop here and pick up some fresh fruits and veggies for a healthy lunch to enjoy amid the surrounding greenery. They even have their own Facebook page to keep you updated with what's new every week.
Trojan Farmers' Market (South Los Angeles) – This unique market is located on the USC campus at 43158 S. Figueroa Street. Open only during school semesters in the McCarthy Quad, this market is targeted towards the university's students and happens on Wednesdays ,from 11 a.m. to 3 p.m. If you're not a student, you can still drop by to grab a bite and take a tour of the beautiful university while you are there.
Melrose Place Farmers' Market (West Hollywood) – This farmers' market at 8400 Melrose Avenue in West Hollywood happens every Sunday from 10 a.m. to 2 p.m. Not only do they sell fresh produce, but they also promote their slogan "Eat Local, Buy Local, Grow Local" by working with elementary schools and presenting them with a Garden Grant from Raw Inspiration. Check out their Facebook page to learn more and keep updated.
Go out and get inspired by what all these farmers' markets have to offer. Whether you find the perfect vegetable for your new signature dish or are only going to kill some time, Los Angeles' farmers' markets and sunny skies make for a lovely day spent.
Video Slider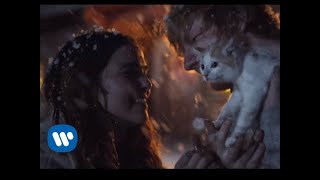 Win Tickets to See Ed Sheeran at the Rose Bowl
Ed Sheeran is back in Los Angeles, and your chance to see him perform is at the Rose Bowl in Pasadena on Saturday, Aug. 18. We are giving away complimentary tickets to the show. For a chance to enter to win, email us at info@lol-la.com with "Ed Sheeran" in the subject line and tell us why you would like to go.