U.S. Soccer Fires Men's Head Coach Jurgen Klinsmann
U.S. Soccer and Jurgen Klinsmann part ways. (ussoccer.com)
Monday it was announced by Sunil Gulati, U.S. Soccer president, that Jurgen Klinsmann has been relieved of his duties as the head coach of the U.S. Men's National Team and Technical Director for U.S. Soccer.
"We want to thank Jurgen for his hard work and commitment during these last five years. He took pride in having the responsibility of steering the program, and there were considerable achievements along the way," says Gulati in an official statement.
Klinsmann signed on as head coach in 2011 and went on to garner a 55-27-16 record. In 2014, the team advanced out of the "Group of Death" to reach the Round of 16 in the FIFA World Cup.
"While we remain confident that we have quality players to help us advance to Russia 2018, the form and growth of the team up to this point left us convinced that we need to go in a different direction," continues Gulati. "With the next Qualifying match in late March, we have several months to refocus the group and determine the best way forward to ensure a successful journey to qualify for our eighth-consecutive World Cup. There has never been a greater time for soccer in this country, and with the support and efforts of the millions of fans, sponsors, media and friends, we look forward to continued progress in the game we all love."
To that end, Gulati has named Bruce Arena as the new head coach of the U.S. Men's National Team. Arena is no stranger to U.S. Soccer since he led the program from 1998 to 2006 with a record of 71-30-29. He went on to serve as General Manager and Head Coach of the Galaxy for eight years, winning three titles with the L.A. team (He already had two other MLS Cups under his belt with the D.C. United.).
"When we considered the possible candidates to take over the Men's National Team at this time, Bruce was at the top of the list," says Gulati. "His experience at the international level, understanding of the requirements needed to lead a team through World Cup qualifying, and proven ability to build a successful team were all aspects we felt were vital for the next coach. We all know Bruce will be fully committed to preparing the players for the next eight qualifying games and earning a berth to an eighth-straight FIFA World Cup in Russia."
Video Slider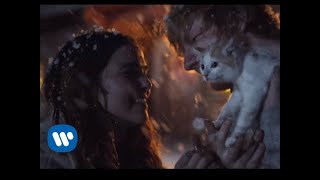 Win Tickets to See Ed Sheeran at the Rose Bowl
Ed Sheeran is back in Los Angeles, and your chance to see him perform is at the Rose Bowl in Pasadena on Saturday, Aug. 18. We are giving away complimentary tickets to the show. For a chance to enter to win, email us at info@lol-la.com with "Ed Sheeran" in the subject line and tell us why you would like to go.