Vin Scully to Receive Presidential Medal of Freedom
Hall of Fame broadcaster Vin Scully receives the highest civilian honor Nov. 22.
President Barack Obama has just announced 21 individuals who are receiving the Presidential Medal of Freedom at the White House on Nov. 22. While the list of recipients is varied from entertainers and architects to educators and artists, there are also several personalities from the sports world. One of them is Hall of Fame Vin Scully.
The medal, which is the highest one that can be awarded to civilians who have made notable contributions to the security of national interests of the country, caps off a landmark year for the the broadcaster. Scully completed his 67th and final season in the booth for the Dodgers in October.
Some of the other people receiving the Presidential Medal of Freedom on Nov. 22 include Kareem Abdul-Jabbar, Ellen DeGeneres, Bill and Melinda Gates, Robert De Niro, Frank Gehry, Tom Hanks, Michael Jordan, Robert Redford, Diana Ross and Bruce Springsteen.
The entire ceremony is going to be streamed live at whitehouse.gov/live.
Video Slider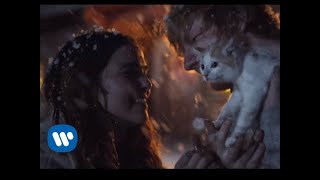 Win Tickets to See Ed Sheeran at the Rose Bowl
Ed Sheeran is back in Los Angeles, and your chance to see him perform is at the Rose Bowl in Pasadena on Saturday, Aug. 18. We are giving away complimentary tickets to the show. For a chance to enter to win, email us at info@lol-la.com with "Ed Sheeran" in the subject line and tell us why you would like to go.