Welcome Your Phone's Best Friend: Jade J
The Powerboost Slim Power Bank for Smart Phones from Jade J
Two of the worst first-world problems that people can encounter are 1) losing/forgetting their phone and 2) phone battery dies with no charger in sight.
While you can save some money and order chargers for a few bucks every month, spare yourself the annoyance and frustration each time one breaks and just buy the Powerboost Slim Power Bank for Smart Phones from Jade J.
The innovative tech startup based in Southern California creates stylish consumer electronics. All of which are designed in CA ,and more importantly, they do not private label pre-existing products from third-party manufacturers.
The brand aims to introduce tech that will captivate people's attention. It's also set out to be a trendsetter in the industry and to provide unparalleled customer service.
Most people spend hours on their phones, why not invest in a product that actually works and will continue to do so? Everyone has experienced that sinking feeling of being without a useable phone. And while of course, it's not a real problem nor is it something of utter significance in the big scheme of things, it is a giant pain in the butt.
From charger cables breaking seemingly from just breathing near them to just losing them altogether, a dead cell phone makes for a certain bad mood. You can avoid that with this power bank. It provides a full charge (or more) for any smartphone quickly.
Not only will your low-battery problems disappear, it's also more convenient than your standard wall charger. The compact power bank easily slides into pockets or fits into a purse or backpack.
It comes with a Micro USB cable which allows the item to fully charge and therefore be used anywhere. Specifications include: Capacity: 3,000mAh, Input (Micro USB): 5V/1A, Output (USB): 5V/1A, Battery Life: ~500 cycles, Battery Type: A-Grade Lithium Polymer and Weight: 3.2oz.
Aside from its general convenience, the device is also aesthetically pleasing. Featuring a contrasting electroplated metallic finish and matte soft-touch finish, it makes for a sleek look and feel.
It's available in five shades: diamond, obsidian, ruby, sapphire and morganite. In fact, founder and president, Jason Jen, was inspired by the jade gemstone and has named all product (also the company name) colors after other gemstones. It retails for $59.99.
The company also sells the Jadelink, a 2-in-1 charge and sync cable. Available for pre-order are the Powerbump Keychain Power Bank and Jadebud (earphones).
For more information on upcoming releases or to place your order, visit jadej.com.
Video Slider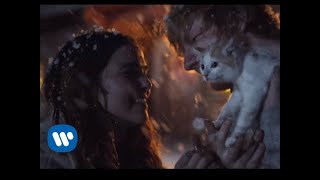 Win Tickets to See Ed Sheeran at the Rose Bowl
Ed Sheeran is back in Los Angeles, and your chance to see him perform is at the Rose Bowl in Pasadena on Saturday, Aug. 18. We are giving away complimentary tickets to the show. For a chance to enter to win, email us at info@lol-la.com with "Ed Sheeran" in the subject line and tell us why you would like to go.