Why Los Tucanes de Tijuana and Ramon Ayala Are Influential to Los Angeles
Los Tucanes de Tijuana on Saturday, June 17 at The Forum in Inglewood, Calif. (Courtesy Photo)
I grew up next to five quintessentially pocho brothers in the greater Los Angeles area. Their mother was Chicana and their dad from Zacatecas, but they couldn't put together enough words in Spanish to ask my dad to return to them their Nerf ball that landed in our yard.
Years later, now in their 20s and 30s, their Spanish is only marginally better, yet their music tastes developed with an interesting twist. When they drive by my house, I never hear Kendrick Lamar, Drake or Lil' Yachty. Instead, I hear Ramon Ayala, Los Tucanes de Tijuana and Lorenzo De Monteclaro blaring through their speakers.
This is not an anecdotal example. I've helped my friend, an L.A. area D.J., with gigs at high schools in South Gate, college parties at USC and several other events in the L.A. area and you see similar versions of my pocho neighbors at these gatherings: native Angelenos of all ages who can recite lyrics to Ayala's "Tragos De Amargo Licor" and Los Tucanes' "Vivo De Tres Animales" as well as any native-born Mexican.
This is no accident, as you could see for yourself at any jam-packed concert headlined by Ramon Ayala y Sus Bravos del Norte at the The Forum or a Los Tucanes concert at the Pico Rivera Sports Arena that these two groups, among many others, resonate with Angelenos.
One reason for this is because the lyrics and work ethic of these artists strikes a chord with the millions of Mexican-Americans in the greater L.A. area. And such was the case on Saturday, June 17, 2017, when Los Tucanes de Tijuana and Ramon Ayala headlined Live Nation's "Viva El Norte" concert, which also featured Los Invasores de Nuevo Leon and Chiquis Rivera, at The Forum.
Ramon Ayala's lyrics convey humility and evoke relatable imagery of the experiences of Mexican Americans—regardless of how good the Spanish of those listening along is. Los Tucanes de Tijuana are so ubiquitous at L.A.-area Mexican parties that it isn't necessary to have grown up raising farm animals or working at ranches to relate to their message of coming to America to succeed.
The tight-knit nature of Latino families—who pass down traditions as well as anyone—combined with the desire of Mexican-American Angelenos to assert their identity in a place as diverse as Los Angeles is the primary reason why both these iconic artists have carved out a special place in the heart of millions of Angelenos.
That is why, for a large portion of Angelenos, Ramon Ayala and Los Tucanes are as beloved as any native son of this great city. And it was inspiring to see them perform live Saturday, June 17 at The Forum to a near sold out audience.
Guadalupe Torres contributed to this story.
Video Slider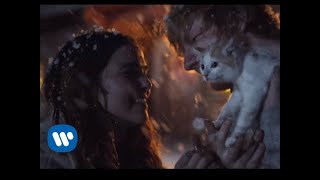 Win Tickets to See Ed Sheeran at the Rose Bowl
Ed Sheeran is back in Los Angeles, and your chance to see him perform is at the Rose Bowl in Pasadena on Saturday, Aug. 18. We are giving away complimentary tickets to the show. For a chance to enter to win, email us at info@lol-la.com with "Ed Sheeran" in the subject line and tell us why you would like to go.