Why Sexual Life After Marriage Is So Different
Why is sexual life after marriage so different?
Getting married means bringing your relationship to another level, but it seems that this change affects many aspects of your life. One of the things that are changed is the sexual life of the couple. The fact is that sexual life after marriage changes and the difference is seen in many things. This is particularly the case when the married couple has started living together for the first time right after the wedding.
What leads to these changes and what is so different?
The list of things that affect sexual life after marriage is very long. To start with, the fact that the couple will live together will affect your desire for the amount of sex you have. It's worth mentioning that in most cases the desire goes down, but it can go up too.
Even though there are many individuals and couples who think that the sexual life after marriage must be more satisfying and even spiced up, for most people sex is usually going down on the list of priorities. In any case, here's a list of some of the things that will become different in your sexual life after marriage and what leads to them.
Living in a new home
In most cases, once you get married you will have to live with your partner together in a new home. The room of your partner in his old home may sound like a cost-affordable idea, but this is certainly not the best place to start a new episode of your life. Keep in mind that a new home often means new work and tons of responsibilities (mostly financial).
More bills
While we are talking about financial responsibilities, it's wise to highlight the laws. Even if you are relatively financially independent, taking care of the bills always brings a level of stress in both men and women and this is not hot or sexy. You will have to take care of your new home and work hard to pay these bills, so you'll have less time to think about sex.
Here comes the baby
On top of that, you will probably want to have a baby. When a woman is pregnant, she will not be in the mood for having sex and truth be told you won't find her as sexy as before. But, in times like this, don't forget that once the baby is born your partner will get back to her initial state, and she will be sexy and in the mood for sex. It's good to know that while the baby is growing up, you won't get a lot of time to rest, so if you don't mind the crying, you will get a chance for sex. Some people don't mind this, but for some people, this is a huge problem that affects their sexual life in a negative way.
Household chores
When people start living together, they have to be prepared to finish some of the household chores, and they must do this on a regular basis. It doesn't matter who will clean who will cook or who will buy groceries or do the laundry – this is a time-consuming job that can gradually kill your wish to be romantic. But, over some period, you won't notice these activities, and you will be able to focus on your romantic side. It's up to you do find a way to forget about these everyday tasks.
Unpleasant habits
Both men and women burp and fart. This is natural, and there are situations when one of the partners won't smell well, and they may have some problems that are not very fun and exciting. It 's hard to stay sexy all the time when you are living with someone because they know when you are going to the toilet when you have glasses and more. Of course, this doesn't mean that you should relax and make all these physical habits all the time. Try to restrain yourself and don't do any of these things in front of your partner.

Not taking care of yourself
Now, this is another reason why the sexual life after marriage is different. Namely, a huge number of people decide to let everything go once they get married. They think that their partner is "safe" and they don't need to rake care of themselves. For some people, this means not worrying about their weight. Others are not watching what they are wearing, and some of them neglect certain parts of their hygiene! That's not attractive and if you want to make things better start treating yourself in the same manner like when you were single.
Lack of excitement
Do you remember the time before marriage when you were struggling to find a place where you can have sex? Now you can have it at any part of your home, but you are not in the mood. What's wrong? Well, if you have something that is always there you slowly start losing interest. If you feel like this, it might be a good idea to change the scenery from time to time. Have a weekend getaway and bring back those romantic memories to life. This is also a good way to de-stress, and as we already mentioned, stress is killing our sex lives.
What can we do?
Keep in mind that communication is crucial. Don't be afraid to discuss these things with your partner. Of course, try not to blame him or her for these changes. It is important to find a solution together. Also, you can always plan exciting dates like before. Don't get stuck in your home, go out and try new things. This will bring the excitement back to your marriage. Also, be spontaneous whenever you can and try different sex positions.
Sexual lives of people change once they get married, but this doesn't mean that lack of sex or not having sex at all is entirely reasonable. Things may get complicated, but sex is an important part of every relationship so you should find the time and desire to have it. You can try to improve your sexual desire by taking herbal male enhancement supplements, that will improve your erection and stamina for a better sexual experience. Visit male-sex-enhancer.com for more information.
Video Slider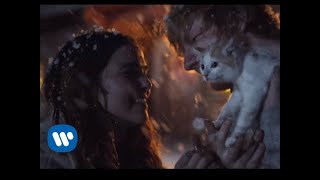 Win Tickets to See Ed Sheeran at the Rose Bowl
Ed Sheeran is back in Los Angeles, and your chance to see him perform is at the Rose Bowl in Pasadena on Saturday, Aug. 18. We are giving away complimentary tickets to the show. For a chance to enter to win, email us at info@lol-la.com with "Ed Sheeran" in the subject line and tell us why you would like to go.