Win Tickets to Lucha VaVOOM's Quinceanera
Win tickets to Lucha VaVOOM's Quinceanera (Timothy Norris).
Lucha VaVOOM presents its very special 15th anniversary show, Quinceanera, at the Mayan Theatre in downtown Los Angeles on Thursday, Aug. 3.
We are giving away tickets to the event.
To enter, email us at info@lol-la.com with "Lucha Quinceanera" in the subject line and tell us why you would like to go.
This contest ends on Wednesday, Aug. 2, at 1 p.m.
More info on the event
For 15 years, Lucha VaVOOM has been delivering arguably the most electrifying shows on earth with a mind-blowing mix of Mexican masked wrestling, burlesque and comedy. On Aug. 3 at the Mayan Theatre in downtown Los Angeles, the co-founders of Lucha VaVOOM–Rita D'Albert and Liz Fairbairn, two fearless pop culture visionaries who've been pivotal to the downtown Los Angeles renaissance–will present its 15th anniversary show. It's a historic event billed as "Quinceanera," which takes its name from a girl's 15th birthday celebration in Latin culture marking her transition from childhood to young womanhood.
"Just like any 15-year-old, we feel like the best part of our lives are ahead of us and anything is possible," says Fairbairn, while D'Albert notes that "We unleashed Lucha VaVOOM 15 years ago, and it just keeps getting bigger and stronger. Halle-lucha!"
Lucha VaVOOM has deep roots in Los Angeles culture; it started before social media and only advertised the show through street marketing and graphic style. "We seriously knew we had something special within 15 minutes of the first show," says Fairbairn.  Born into a city famous for throwaway culture, fifteen years on Lucha VaVOOM is relevant, vibrant and still thriving because it always delivers. For D'Albert,raising the bar show after show is a full-time obsession and looking into the crystal ball of the future she says to expect "more musical acts, and bigger, more diverse performances, and continuing collaborations with avant-garde fashion designers, ie; Charlie LeMindu, Karis, etc…" She adds: "The magic lantern says; TV, Las Vegas, world tours, dolls of  our characters, our own wrestling school, comics and eventual world domination."
Now a critical success, fan-favorite, and an L.A. institution, Lucha VaVOOM's Quinceanera show will surely bring out all the stops on Aug. 3 featuring all of their dancers in a Quinceañera pageant, a comedian BATTLE ROYALE, special performances from Michelle L'amour, Leigh Acosta and Marawa the Amazing in addition to others (TBA). For a special dose of luchadore action, there will be a tournament-style battle for the belt and fans can expect to cheer on all their favorites: Crazy Chickens, Dirty Sanchez, Chupacabras, Lil Cholo, Pinatita, Magno and Dr. Maldad.
————————————————————————
What: LUCHA VaVOOM Quinceanera, Thursday, Aug. 3, at 8:15 p.m.
Where: The Mayan Theatre, 1038 S. Hill St., Los Angeles 90015
Tickets: ticketweb.com 
Video Slider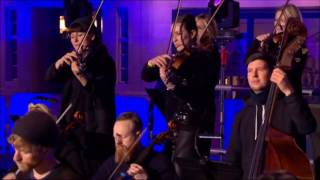 Win Tickets to See Pete Tong at Hollywood Bowl
Pete Tong is back in Los Angeles, and your chance to see him perform is at Hollywood Bowl on Thursday, Nov. 9. We are giving away complimentary tickets to the show. For a chance to enter to win, email us at info@lol-la.com with "Pete Tong" in the subject line and tell us why you would like to go.