Win Tickets to See Common Kings at the Fonda
Win tickets to see Common Kings at the Fonda.
Common Kings are performing in Los Angeles, and your chance to see them is at the Fonda Theatre in Hollywood on Saturday, March 11. 
We are giving away complimentary tickets to attend the show.
For a chance to enter to win, email us at info@lol-la.com with "Common Kings" in the subject line and tell us why you would like to go.
This contest ends on Friday, March 10 at 1 p.m.
More info on Common Kings
Common Kings' style and music is a collection of inspirations orchestrated into an array of head rocking beats, feel good vibes, and emotional fever. Their crazy, fun-loving attitude compliments Common Kings' live sound, producing phenomenal pop hits with rock, reggae, and R&B influences. These influences originate from each band members love for various genres and widespread knowledge of music.
The majority of Common Kings were born in the South Pacific, and raised in Orange County, California. Growing up with households full of colorful personality and vibrant passions for music, Common Kings' members, Lui Kirmaua (bassist), Taumata Grey (guitarist), JR Maliga (lead singer), and Jerome Taito (drummer), naturally grew up forming individual musical paths. This musical journey involved mimicking and listening to artists such as Van Morrison, Stevie Wonder, Geourge Benson, Jim Croce, Michael Jackson, The Who, Led Zeppelin, Gypsy Kings, Earth Wind and Fire, Bob Marley and more. The culmination of these musicians explains exactly who the Common Kings are.
Where everything comes to a point is through lead singer Sasualei "Junyer King" Maliga. Junyer King who is perhaps one of the most impressive vocalists amongst today's leading artists. Born with this natural, untrained raw-talent, Junyer King's singing ability seems boundless, as he amazes listeners with a wide range of belting notes and soulful passion. His humble demeanor off-stage needs no introduction as to when the band is rocking out on-stage creating a young, wild, and free atmosphere.
Performing in front of a live packed audience is second nature to them considering in just two short years, Common Kings built an impressive live reputation, an obsessive following of loyal fans, over 10 million youtube views & 300,000 collective sales of their independently produced hits effecting in sold-out tour stops globally including Honolulu, Los Angeles, New York, Guam, Tokyo, Sydney, Auckland & Fiji.
Even as an unsigned band, their songs echoed through music industry walls gaining enough attention to open for mega recording artists such as Brian McKnight, Fergie, Ryan Leslie, and UB40.  Now on the cusp of their own international stardom, the Kings maintain an attitude of humility and thankfulness for the continued support from faithful fans, and a sense of gratitude for those hearing Common Kings unique island spin on traditional pop music for the first time.
————————————————————————
What: Common Kings, Saturday, March 11 at 9 p.m.
Where: The Fonda Theatre, 6126 Hollywood Blvd., Los Angeles 90028
Tickets: axs.com 
Video Slider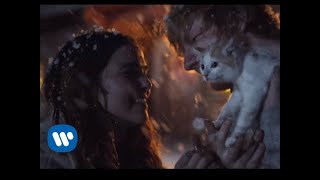 Win Tickets to See Ed Sheeran at the Rose Bowl
Ed Sheeran is back in Los Angeles, and your chance to see him perform is at the Rose Bowl in Pasadena on Saturday, Aug. 18. We are giving away complimentary tickets to the show. For a chance to enter to win, email us at info@lol-la.com with "Ed Sheeran" in the subject line and tell us why you would like to go.