Win Tickets to See Paquita la del Barrio at the Microsoft Theater
Win tickets to see Paquita la del Barrio at the Microsoft Theater.
Paquita la del Barrio has an upcoming show in L.A. and now is your chance to go at the Microsoft Theater in Los Angeles: Saturday, February 27th.

This contest ends on Thursday, February 25th, 2016 at 3 p.m.
More Info About Paquita la del Barrio
Her songs usually take a stance against Mexico's sexist male culture. This has made her popular among female audiences. Her signature phrase, with which she often teases male spectators in her shows, is "¿Me estás oyendo, inútil?" ("Are you listening to me, you good-for-nothing?"). Many of Paquita's albums and songs are jukebox staples in Mexican clubs and cantinas. One of her best-known songs is Rata de dos patas (Eng: "Two-legged rat"), in which she uses a rat as a metaphor for a man. Many admirers, particularly outside Mexico, also appreciate her for her camp value.
————————————————————————
What: Paquita la del Barrio, Saturday, February 27th at 8:00 p.m.
Where: Microsoft Theater, 777 Chick Hearn Ct., Los Angeles, CA 90015
Tickets: www.axs.com
Video Slider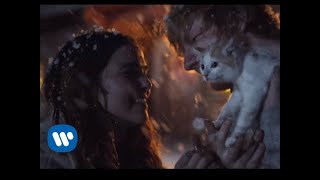 Win Tickets to See Ed Sheeran at the Rose Bowl
Ed Sheeran is back in Los Angeles, and your chance to see him perform is at the Rose Bowl in Pasadena on Saturday, Aug. 18. We are giving away complimentary tickets to the show. For a chance to enter to win, email us at info@lol-la.com with "Ed Sheeran" in the subject line and tell us why you would like to go.